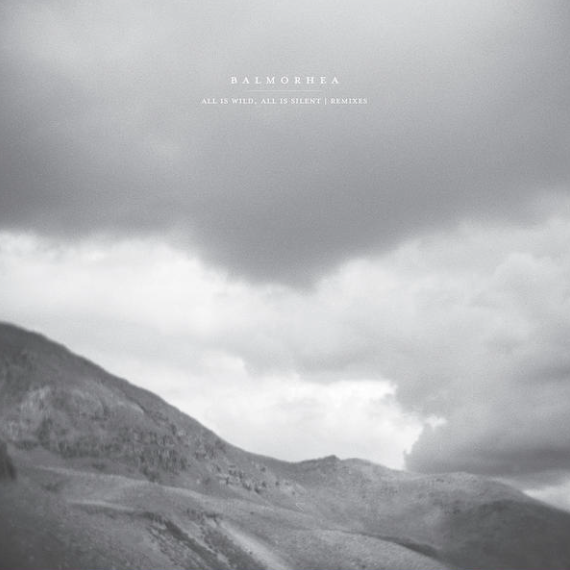 Balmorhea gets remixed.  But…
Okay, don't get me wrong, I love Balmorhea and of the artists that I know that are doing the remixing they are impressive (Peter Broderick, Tiny Vipers, Eluvium…).  I am not sure I am completely sold on the full project.  Yes, it has some very nice ambient tracks, some a lot more ambient than others, but it is more like an alternate universe Balmorhea.  The Bizarro Balmorhea.
The thing about Balmorhea is that they are so achingly beautiful in the instrumental music that they make and it is the ebb and flow of the tracks, the harnessed energy coiled ready to be released.  All the while Balmorhea is ultimately atmospheric music – one that creates emotion and one that both soothes and gets the heart pumping at the crux of the track.  Not all Balmorhea tracks are overly dramatic and built to come to crashing crescendos, but that is the stuff that really hits home for me.  Maybe it is the fact that the remixes (mostly, at first listen) seem a bit too ambient and atmospheric – nice to listen to, but maybe I expected more.  It could be a remix project that grows on me, and it is slowly doing this each time I listen – but I really needed this one to come charging out of the gates.
Full track list below:
01. Settler (Eluvium Remix) 17:24
02. Harm & Boon (Rafael Anton Irisarri Remix) 4:48
03. Harm & Boon (Tiny Vipers Remix) 5:45
04. Elegy (Bexar Bexar Remix) 3:01
05. Remembrance (Machinefabriek Remix) 7:24
06. Coahuila (The Fun Years Remix) 4:17
07. Coahuila (Library Tapes Remix) 3:53
08. Night in the Draw (Jacaszek Remix) 4:21
09. Truth (Helios Remix) 3:45
10. November 1, 1832 (Peter Broderick Remix) 3:21
11. November 1, 1832 (Xela Remix)
Lets do some before and after, shall we!
Balmorhea
"Truth (Helios Remix)" (mp3)
from "All is Wild, All is Silent Remixes"
(Western Vinyl)
And previously:
~~

Balmorhea
"Harm & Boon" (mp3)
from "All Is Wild, All Is Silent"
(Western Vinyl)
More On This Album
~~
Balmorhea
"Baleen Morning" (mp3)
from "Rivers Arms"
(Western Vinyl)
More On This Album
~~
So yes, they are all in the same family, but I am sure you can hear it as I do.  So, the Bizarro Balmorhea – maybe that is the point of the remix album…Let me know your thoughts!
Visit Balmorhea on their Website and MySpace and over on their Western Vinyl Page.
Pick up a copy on eMusic (like me) or on iTunes and even at the Western Vinyl shop.
~Smansmith