Okay a bit of a big post title – but for a reason imho.  In my own little world I always think I do a great job – I 'm picking great music, I am literate about it, I am objective and I am looking out for the artist.  But who the hell knows.
Well I recently was contacted from the good folks at Clickticket who included Slowcoustic in their "Top 20 Music Review Blogs"!  I found myself coming in just outside the top 10 at # 11…with a bullet.  This is beyond flattering as even I know of 20 music blogs that I feel leave me in the dust, but never the less it makes me feel good about being out here and posting stuff every day (or practically everyday, easy now…).
Damn, they be one smart website though, no?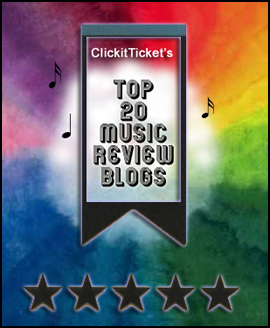 The full list (click above image to read the full post @ Clickticket):
And the winners are . . .
I also find a few friends in the list like Ms. Tart over at Love Shack, Baby and Scott over at HearYa, and other larger blogs like The Music Slut and Pampelmoose!  Good company all of them, so why don't y'all go and visit a few of these blogs?
~Smansmith