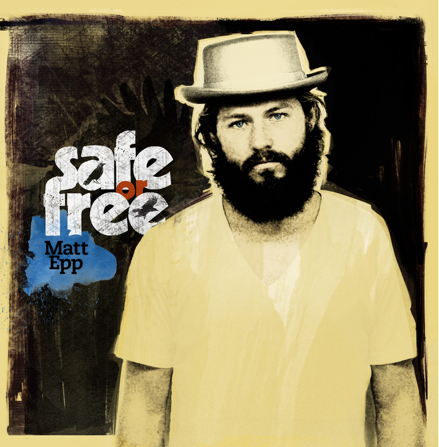 I have posted Matt Epp over on You Crazy Dreamers (see HERE) already, but now that he has a new video out for his upcoming album, I though he needed some Slowcoustic love.  Hell, the album is great, the video is great (and disturbing) AND he is from Winnipeg!!  Us Canadians can get worked up when we have a home town boy in our midst.
The album is essentially a folk album that has a bit of country thrown in for good measure – this combination often mixes well and on the album it shows.  The album has piano ballads, molasses slow folk laments, almost radio style singles and even a bit of indie rock.  Epp achieves this as he has been called "a true troubadour" by translating his inspirations from his many travels/relationships into song, and it shows in this new album.  Consider this the type of album that you can play straight through, you aren't going to get the "didn't we just hear this song" looks from your friends.   Comparable to waltzing through a party and meeting a bunch of people and each having their own personality, you might not enjoy everyone the same, but you enjoyed the event.  Well that might be a bit of a stretch of an analogy, but you get where I am going with this…
The video is included below along with his first single from the album, both are a good example of what to expect, so consider yourself in line for next Tuesday when it gets its official release.  You can also head to iTunes and purchase now – see link at bottom of the post!
"This Old House" – Matt Epp, from 2009's "Safe or Free"
~Smansmith