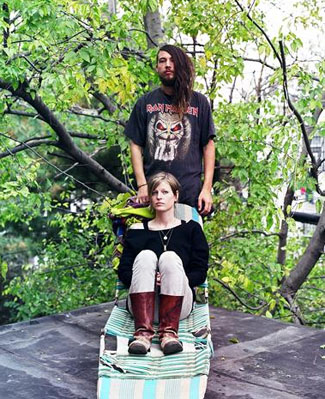 There is something to be said for "mood music".  Sometimes you just need it.  I often need it.  One band that has moved into the town of atmosphere and set up shop on ambient-aura street with their dog psychedelia firmly planted on their porch is Family Band.
The song is a cover of Jack Nitzsche track "Marie" and is as sombre as it is beautiful.  Family band also have a new album on the eMusic Selects label (released the same day as the Strand of Oaks album…so it was kind of like having your birthday and winning the lottery).   You can get a free download from that album on eMusic as well by visiting the new album HERE.
"Marie (Jack Nitzsche Cover)" – Family Band
Find Family Band on their Website, MySpace and Facebook.
~Smansmith