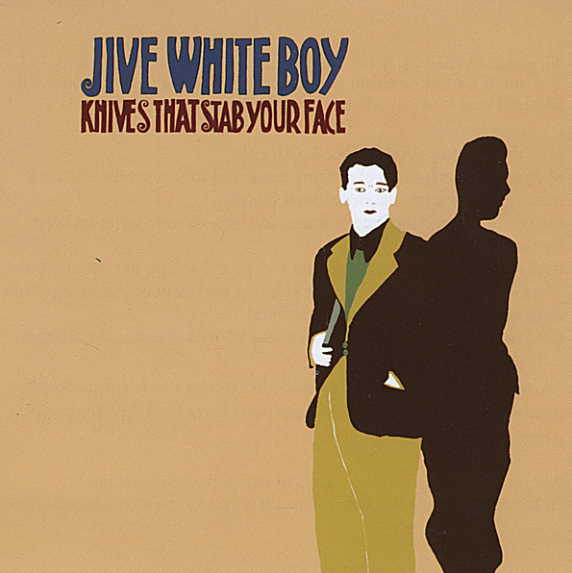 Other than the title of this post sounding wrong or completely wrong and even possibly disturbingly wrong – here we are with a quick Friday post with that great title!
I have to apologize to the JWB himself that this is not a full treatment of Slowcoustic love, but I will make it up and do something additional in the future…totally maybe.    Well this Jive White Boy might just be exactly what you would think a Jive White Boy would be…I have to say it is mostly the fair skinned, vest wearing types that get this sort of title, I think.  I can't help but think the name is just to draw you into this Portland singer songwriter.  It has worked, I am transfixed just humming along to the shiny post-"Shins" sounding tracks in the freely available "Knives That Stab Your Face" EP.
I said this was a quickie right?  So visit JWB on MySpace here and his Last.fm page here and pick up some tracks.  You also just might enjoy his very promising blog as well – here.  With my locale being a bit dark, windy and cold, I just needed to enjoy some fresh faced songwriter indie-pop, but regardless of your location you might just not be able to resist it either.
~Smansmith