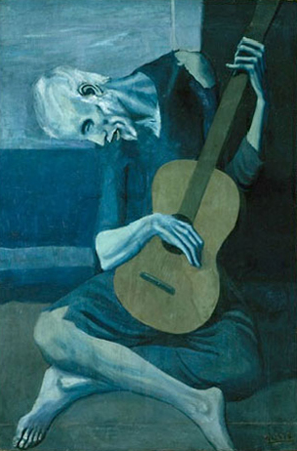 So glad it is the weekend this time.  Long week (in my mind at least) and I just want to relax, maybe listen to some music, surf the net and possibly (re: most likely) enjoy a couple of pints of Canadian lager.  Just sounds like a great weekend to me.  Let's see what went on around the blogosphere (or my blog roll) in the week that seemed soo long to me.
~~
So check it, blog roll love from your truly (and it is easier with my Google reader to find all this sh#t…), no seriously, I can't recommend the blogs above more, so fly through the "ethernet" of blogs and enjoy more than enough music to keep y'all going for another week.
~~
Today I leave you with two artists that I have recently and not so recently come across.  Italian Folk artist "Black Eyed Dog" whom I was just introduced to, and Jacob Fannin who I have been listening to for a bit now.  A bit of a cheat sheet on both:
Jacob Fannin – introduced due to a post on fellow Wisconsinite John Statz.  While Statz is a bit more Americana, Fannin brings a lighter sound with use of guitar and piano in what he calls "Acoustic, Alternative Pop".
Take a listen on his WEBSITE and his MySpace Page.
Black Eyed Dog – Italian label "Ghost Records" brings Fabio Parrinello's singer songwriter persona named after a Nick Drake track to my inbox.  Nice stuff consisting of more guitar influenced piano folk.
Take a listen on his LABEL SITE and his MySpace Page.
While Black Eyed Dog being a touch more sombre folk than Fannin's sombre pop, both compliment each other and could possibly be the opposite sides of the same coin.  You decide.
~Smansmith