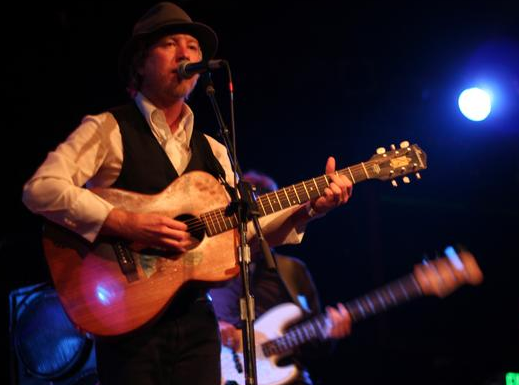 I am not going to lie to you, I posted a couple of weekends ago on Garrett Pierce (here) and I was so impressed that I immediately went and purchased his debut album "Like A Moth".  Another winner.  I then discovered it was up on IODA, so this is perfect, I am posting on Mr. Pierce once again.
"Like A Moth" is actually a bit more acoustic singer-songwriter than his newly released "All Masks" and is a real gem of an album.  It doesn't hit you over the head, but merely massages you and allows you the ability to kick back, grab a beverage of choice and relax.  It can soothe your evenings and temp you from the background, but don't be afraid to turn up the soundtrack and enjoy some of this up and coming roots folk artist.  Try a few tracks below for a taster – these are two of the slower tracks, but you will find an almost "Mexi-Cali" feel to some of the other tracks.  Maybe that beverage of choice needs to be a cerveza…
Garrett Pierce
"The Fireworks Were Fish Exploding" (mp3)
"Tumbling Down The Sidewalk" (mp3)
from "Like A Moth"
(Crossbill Records)
More On This Album
You can still visit Garrett on MySpace and Crossbill Records, and even pick up the album "Like A Moth" on CD Baby here.
~Smansmith