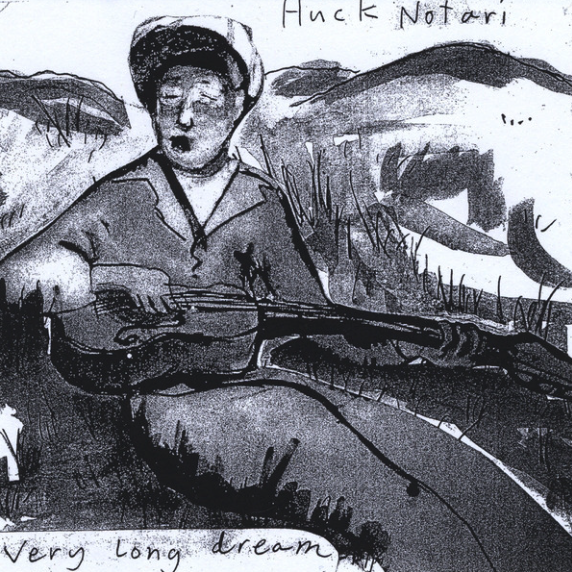 When one visits a site like mine and listens to music, one gets and idea of the style of music you will often be subject to everytime you come back.  While there is nothing wrong with blogs that cover multiple genres of music and even have a "media information" feel and cover movies, celebrity, cultural events as well as music – but that is not me.  When you come here you can expect to get great music* that tends to be on the slower side, often acoustic and what many call "lonely night" or "fall asleep" music.  Well…call it what you will, I like it and I hope I provide you the music you look for when coming here.
That random and cryptic opening aside – I want to introduce you to more of that great music*, or remind you of someone that seems to be slipping under the radar.  I only say this as I don't seem to see to much on him in the blogosphere – at least for someone with a clearly spectacular album like Very Long Dream.  I just don't get it.  Think of the best parts of a modern folk/country/singer songwriter album and despite what some say is "very Dylan" at its core, comes off as an overall sound influence rather than an off the cuff description of who he is.  I get the reference – the sound is timeless, played mostly solo and there might be an ever so slight scratch in the delivery – but it is all Notari, and it is all good.  See the description from his MySpace page that describes him, his past and his journey to this album:
Huck grew up in the White Mountains of New Hampshire in an old country house. He eventually found himself on the west coast where he helped form the Cardboard Songsters, a vaudeville troupe. He then landed in New Orleans miming on the streets as Charlie Chaplin where he joined the Kitchen Syncopators, a ragtime and country blues band with former members of the Songsters. He released his first solo record, "Highland" in 2007 and his second album, "Very Long Dream" in February of 2009. Accompanied by friends, he has created an original, honest country sound.
This album was sent to me months ago from one of my friends on Rate Your Music (the kind of friend that makes me feel like I don't know anything about music, yes, he's that good).  I admit I let is sit too long.  I started listening again and then I really started hearing it and it has moved to a top 10 album for the year for me at this point.  The album is full of rolling, lazy country hills (Undone, Fall to Hard), down trodden acoustic paths (Wall Around Your Heart, Who Could Let You Go) to my current favourites (He Rode Off, I Want to Win) to a nice little live-ish track (Dark and Dreary Day) – which could be that Dylan track of note.
I honestly believe Notari and his crew of have made a spectacular, year end list album here.
"He Rode Off" – Huck Notari – from 2009's "Very Long Dream" (HIGHLY recommended)
Visit Huck Notari on MySpace, pick up his CD at CD Baby, iTunes and Amazon.
~Smansmith
*"great music" – The views, conclusions, findings and opinions of the author are solely of the author and do not necessarily reflect the views of the general public, greater music industry or their employees.