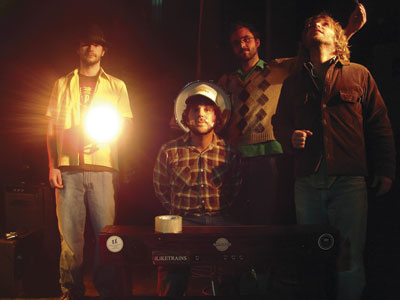 So OX has a new album "Burnout" coming out on November 10th (featured that title track over on You Crazy Dreamers HERE) so I thought I would swing by their site and catch up on what was going on until now.
So Burnout looks to be the bands 3rd album with the previous album being a mix of indie, rock, alt-country and 70s radio.  So far the new album is along the lines of these, but maybe bringing a new chapter to these college radio darlings.  Being long gone out of college, I will take that with a grain of salt – but they certainly have the sound that kids might enjoy (don't get me started on the "weed" references…).   So let's dig into the past shall we?
~~~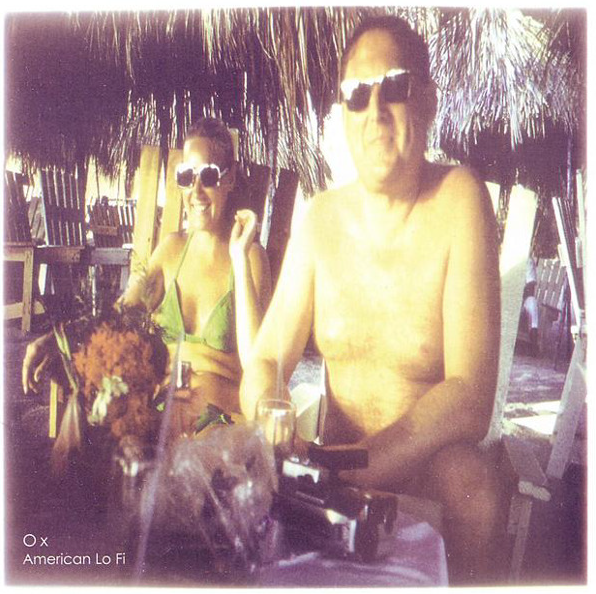 OX – American Lo Fi
(purchase on iTunes)
This album got a decent amount of press and its quite good if I do say so myself – definitely strong indie tracks, a bit drowsy in its delivery and that is the basic formula for me often.  As awkward as it is to say, there is a "vibe" to the album – you get a bit of Lo Fi indie alt country with the vocals of a Sea Change era Beck.  I quite like it with the tracks "Miss Idaho" and "Surrender" being the feature songs of the album at first rotation.  Listen below:
~~~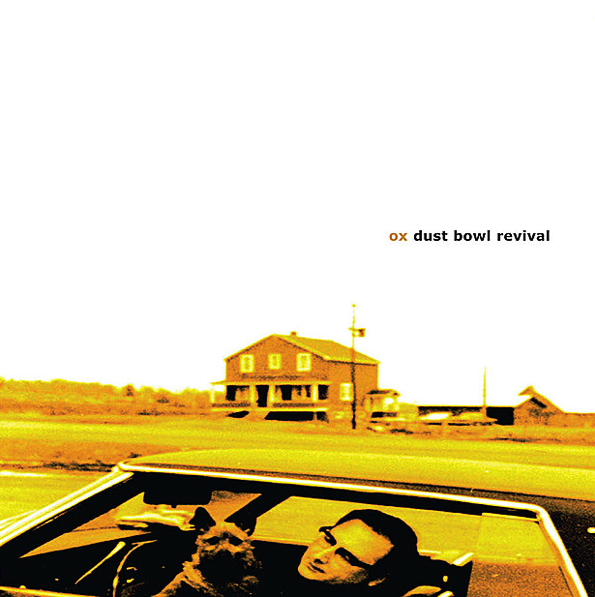 Ox – Dust Bowl Revival
(purchase on iTunes)
This album from 2004 could have been released today and easily fit into the current scene of college radio meets hype machine taste-makers.  There are a few ballad-esque tracks with a fair amount of piano on this one, but also a DIY feel with its lo-fi goodness and great use of country twang.  I honestly think this album could have been the one called American Lo Fi, but Dust Bowl Revival gives you the same feel if you know what I mean.
~~~
A bit of a "coles notes" of some previous OX…swing on by You Crazy Dreamers for the new track "Burnout" as well – it is fantastic and on repeat over here.  Also check out some tour dates for October/November – consider checking them out if you are able!
| | | |
| --- | --- | --- |
| | 'Whats Cookin' @ The Sheep Walk | London |
| | The Vic | Swindon, South |
| | Folkhouse | Bristol, Southwest |
| | The Chattery | Swansea, Wales |
| | Le Pub | Newport, Wales |
| | The Wheatsheaf | Oxford, South |
| | Moon & Sixpence | Glossop/Manchester, Northeast |
| | Inspir Cafe Bar | Coventry, Midlands |
| | The Bell | Bath, Southwest |
| | Luminaire | London, London and South East |
| | RMA Tavern | Portsmouth/Southsea, South |
| | Cosmic Daves Vinyl Emporium | Sudbury, Ontario |
| | Divan Orange | Montreal, Quebec |
| | Phog Lounge | Windsor, Ontario |
| | Cameron House | Toronto, Ontario |
Visit OX on their Website and MySpace by clicking below:
~Smansmith