Okay, calling this a "Sunday Morning Listening" Post is a bit redundant.  Most would consider this blog a primer to sleeping…or possibly crying, feeling bad about themselves or trying to extend a current state of depression, but that is beside the point.
I simply wanted to put a couple of acts that hit me up for some coverage, I felt they just might fit into the blog and hell let's get them on a post!  I have two today and both are a bit acoustic, readily available to be downloaded for the very low price of FREE and I am sure that they will be welcome in your library of slow and acoustic artists.
~~~
Enderby's Room is a lo-fi bedroom folk act and moniker of Dan Mayfield from the UK along with some mates (Fletcher Boote along with Ben and Tom Handysides) filling out the instrumentation/vocals.  This is the kind of band that you lean into in order to immerse youself in it – this stuff just might not get you out of bed in the morning and maybe you won't regret it.  It also may sound like four people are too many to create such a lo-fi and intimate sound – but I say nay!  The sound is very balanced and besides being hushed vocals aside the plucking of numerous stringed instruments it is very much your Sunday listening material.  With 3 tracks on the website and the full 5 on the Last.fm page you can definitely get started on your new listening staple.
~~~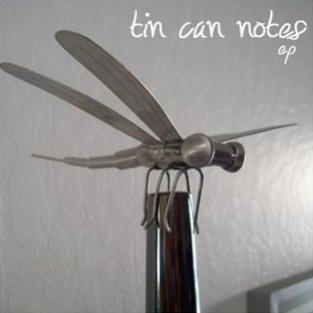 Tin Can Notes is another EP that can be downloaded free (this time from the Bandcamp page for TCN) and is a touch more up tempo and a nice transition into the actual Sunday morning to full on Sunday from Enderby's Room above!   Tin Can Notes is Jack Matranga from Sacremento California and brings a bit of folky sunshine to the murky mornings – Matranga sings like he is bringing you out from the darkness if not only into that middle ground of melancholy.   You may find a bit more production and or instruments that "plug in" for this recommendation, but sometimes thats needed, no?  You can find out a bit more on the Myspace page and Last.fm page to TCN.
"She Had A Name"
"California In The Ether"
~Smansmith