Best of 2009 Blogger Crew Begins!
Today is the first day of the "Best of 2009" Blogger crew submissions here on Slowcoustic!  To recap, what is happening is my fellow bloggers are submitting to me some things that struck them as "best" of this year (as this year winds to a close).  It can be about absolutely anything in relation to music and quite possibly everything (as we have an example of right here in the very first post).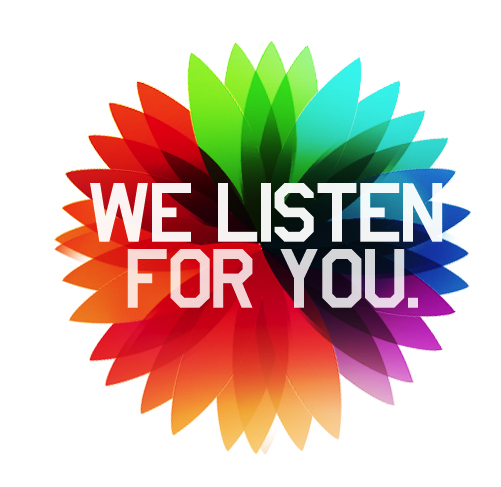 The launch begins with WE LISTEN FOR YOU blog in the house providing their bests, nay, their recommendations, nay, their companion to all that is music for 2009.  You want a great album…check.  You want a video…check.  You want something you might have missed…check.  You want to have a beverage to down alongside that music…check.  Even if you want to fall in love…check.  See below for a breakdown of all you needed this past year.
~Smansmith
Best Album of 2009:
Clues – Clues

It's hard to call a recent album timeless…but I'm a risk taker…the self titled album from Clues is timeless. Â This majestic collection of perfect songwriting hit me with such strength that it's the only album I've given a perfect score. Â For more info, read the 10/10 review:Â REVIEW: Clues – Clues
Best Soundtrack of 2009:
Fantastic Mr. Fox
In the wrong hands a soundtrack featuring The Beach Boys can be disastrous.  With Anderson, he uses "Heroes and Villains" and "Ol' Man River", staying away from the diner hits that most directors abuse in film.  Sprinkle in a Rolling Stones track and original work from Jarvis Cocker and you have a very smart soundtrack.
Fantastic Mr. Fox (Original Soundtrack)
Best Overlooked/Never Looked Albums of 2009
These three albums are all must spins that sadly didn't get the thumbs up from Pitchfork…which meant they gathered dust in the attic. Â Pull the draw string, climb the steps, and dust off these amazing albums…they deserve some time in your ears.

Tap Tap – "On My Way"

The Mint Chicks – Screens
"Hot On Your Heels"
Mint Chicks – Hot on Your Heels from Mint Chicks on Vimeo.
Uninhabitable Mansions – Nature Is A Taker
Best Drink to consume while listening to music of 2009:

If you are of legal age, I require you to spend a night with a nice glass of Woodford Reserve. Â Put on your gem vinyl and sit back with the greatest drink in the world. Â Take it straight with a cube or two…if bourbon is too strong for you add a small hit a ginger ale. Â No other soda. Â Do not put other sodas in this drink or I will find you. Â Straight or ginger ale. Â Cheers.
Best Music Blog of 2009:

AD might not give away the most mp3s but if you're looking for the best music writing, this blog is it.
Best Record Store of 2009:

Music Crush of 2009:
Sophie Madeleine


I don't know what crushes me more, her beauty or talent. Â In the end it's the talent with a sweet and smooth voice that kills. Â Her star is just now rising, so jump on her bandwagon early…go buy her album.
Best Music Video of 2009:
Lucky Pineapple – "Moment In An Empty Street"
Lucky Pineapple is a fun band filled to the top with talent. Â The video reminds me of early Spike Jonze, creative narrative that delivers something truly unique. Â If you ever get to see LP live, do it…they put on a show as enchanting as this video.
~~~