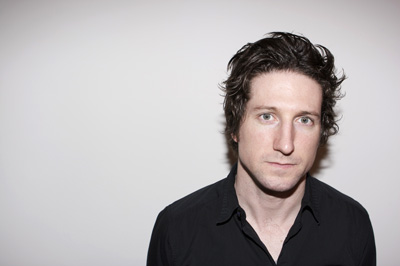 Ever since hearing "You Explained Away Everything" from Horse Stories 2006 album "Everyone's A Photographer", I have enjoyed the laid back melancholic pop of Toby Burke and he has been on my radar.
The new album just released is "November, November" and sounds exactly like the title might lead you to believe – it is a little slice of a fall season (or early spring if I had to say, as it does show more movement to the pop side of things at times).  I am not sure too much on what the lead off track is, but I think it is either the below video "Telephone Message (November)" or even "Hummingbird (We'll Be Okay)" as they are perfect examples of the beauty Burke spreads across his albums.  Although I think he has super potential to turn to a hard-core folky as his voice just feels like it has lived a life beyond Burke's actual years.  Songs like "The TV" and "Hole In The Head" really stand out for me personally with the slow moving beauty of his truly melancholic indie-folk-pop (is that even a genre?).  No, seriously grab at least a couple tracks if you can from Horse Stories you won't regret it.
Everybody needs a little Horse Stories at some time, maybe "November, November" might be a nice February pick for ya.  Just thought it was a nice Wednesday recommendation for everyone as well.  Buy it from his site HERE, and check out the video for the great "Hummingbird (We'll Be Okay)" while you are there too.
Telephone Message (November) by Horse Stories from Horse Stories on Vimeo.
Bonus: "You Explained Away Everything" – Horse Stories
from 2006's "Everyone's A Photographer" (highly recommended)
~Smansmith