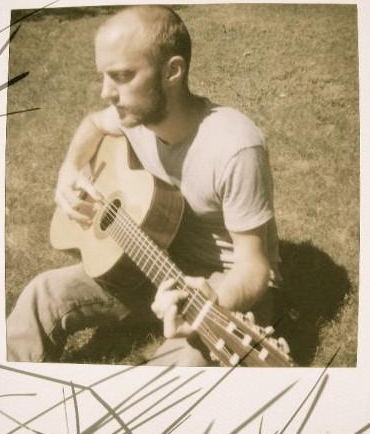 Musical recommendations are the best.  Especially when they come in the "full circle" style.  I recommended (or posted on) hitide.lotide previously and in turn when a new EP came out, it was recommended back to me from someone I "recommended" them to.  You see where I am going with this, right?  Oh, and I say it is a "gift" as originally the EP was supposed to be for only family and friends, but alas – we are all family/friends now!!
hitide.lotide is Nate Gruber and his talented friends and they bring you acoustic folk that is soo fragile you fear it just might break if not held close.  As noted in my previous post on the great "The Forest" album (HERE) there are notes of Sufjan Stevens and even some Iron & Wine with maybe some flecks of soundscapes a la Peter Broderick.  Despite all this "sounds like" stuff, it still feels separate from his contemporaries and is in my opinion a breath of fresh air.  If you like dreamy folk with some orchestral moments and finger picking style acoustic guitar, then you will have to have this new EP.  Did I also mention that it is a FREE  DOWNLOAD over on Last.fm??
Listen to two tracks and tell me you don't want more…go on, try to tell me.
Visit and purchase hitide.lotide
~Smansmith