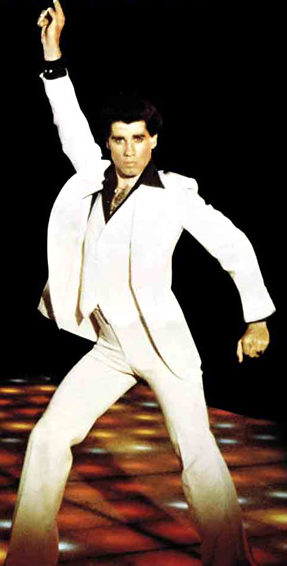 TGIS!**
I love Saturdays! (**please note that this post was supposed to go up yesterday, but you know how it goes…Sunday Morning Fever??) It very well could be the best day of the week (most definitely) and that is that, there is no back talk from any of you.  Ya here me…the best day.  I find Saturday great as you get to sleep in and stay up late in the same day with little repercussions due to standard work schedules.  I do apologize to those of you who may in fact work at the "proper" job on weekends, but I am much too set in my ways and much to old to give up my weekends to anything other than being lazy, watching a movie, maybe a beer or two and listening to music.  Seriously what else would a music blogger do…go out to a live concert??  "Now that is crazy!"[…he says as Dan Mangan and Aidan Knight perform at one of our "Technical Institutes/Colleges" this very night…] {EDIT – remember, this was last night due to not posting this yesterday!!}
Well I have a couple of videos that I think you should see.  The first one is from Shelley Miller and is possibly a Sunday Morning live performance of "Walk Away" and it is quite lovely.  I find the track a bluesy, roots tinged folk track that finds itself delicate and gritty at the same time.  Don't think the flower dress and mostly hushed acoustic guitar is not balanced by the powerful voice and, um…skull planter on the window sill.  I think that just says it all for this Chicago talent.  Find her on MySpace and her Website.

Bonus rip of this great track – "Walk Away" from Shelley Miller
~~
Another video is one of the videos discovered by Craig over at Songs:Illinois this past week and it truly was  a nice find!  There is a whole lot of Sufjan styled acoustics and vocal delivery and now that Sufjan himself is dangling from the ledge of his signature sound as it is, well we have someone to take the torch on that one.  The video's are a bit DIY and fit the sound in spectacular fashion – you can find a download of the song "Sarah Minor" over on Songs:Illinois – so go get it!
'Sarah Minor' from Keaton Henson on Vimeo.
~~
So something I thought was funny, I received the PR email about Midlake like many bloggers did – but I noticed it was all just "look at Midlake, they are good…honest, you have to believe us!".  I presume it came out due to the negative review on Pitchfork, which I think is a bit weak – the album is pretty good, so it should not have to have any knee jerk due to a jerk at PF (see what I did there?).  I think the album is quite nice and as a laid back fan – I like it but I am not going to die on that hill if you know what I mean.  Just thought it was funny, never mind the backlash on various social media sites due to this "mis-step" by Pitchfork.  I think the review was gone about the wrong way but isn't completely off the mark – they just came up with a verdict that you are not allowed to have your own sound…is it soo wrong to sound like yourself?  Anyway.
Another thing that both made me happy and made me a bit proud (by proxy) is getting a PR email about The Deep Dark Woods releasing their track "Charlie's (Coming Down)" on 7″ vinyl.  What you say?  Yes, the track that (as far as I know) was only available via the HearYa music blog…until now!  The song was an entry for CBC's Great Canadian Song Quest and was the Saskatchewan contender about the Good Time Charlie's bar in Regina.  Well, it won (of course) and they are releasing it officially with two shows in their home province (March 5th – Saskatoon, SK @ Louis Pub & March 6th – Regina, SK @ The Exchange – both with The Sumner Brothers joining in!!).  Highly recommended if you are available to get there.  This all made me happy for the great track and proud as a blogger showing that they can influence the greater good – way to go HearYa in assisting in getting the song released!  Watch and listen to the great HY session HERE and find that winning track HERE.
Bonus DDW:  "The Gallows (CBC Radio 2)"
"Winter Hours (CBC Radio 2)"
~Smansmith