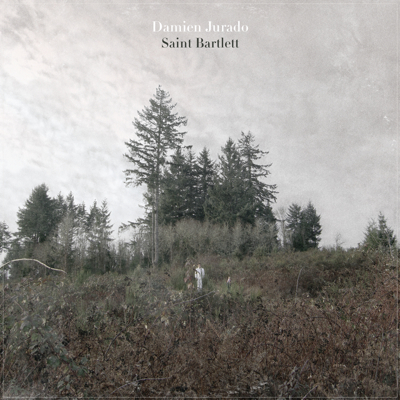 I don't know why I didn't already know, it might not have been fully publicized (other than about 20 blog posts around the net…what, am I under a rock over here?), but I discovered (quite easily by visiting Secretly Canadian) the new Damien Jurado album will be out in May!  Okay, May all of a sudden feels very far away to wait for the new album "Saint Bartlett".  Unfortunately as numerous sci-fi flicks have advised, time is a constant, so I await with baited breath.
But alas there is one ray of hope to get me through, the lead off promo track "Arkansas".  A bit loungy (complete with what could be the "wood block" percussion sounds).  Still got that Damien Jurado lyrics and delivery – this is one guy that hits the spot around Slowcoustic HQ every time.  I still have to get his "Slowcoustic Essentials" post up….maybe this will spur me on.
Listen for now:
"Arkansas" – Damien Jurado,
from 2010's "Saint Bartlett" (Secretly Canadian, May 25th, 2010).
~Smansmith
p.s.  Jurado and Richard Swift combined on this one, so you know its going to be good…
p.p.s.  More info here.