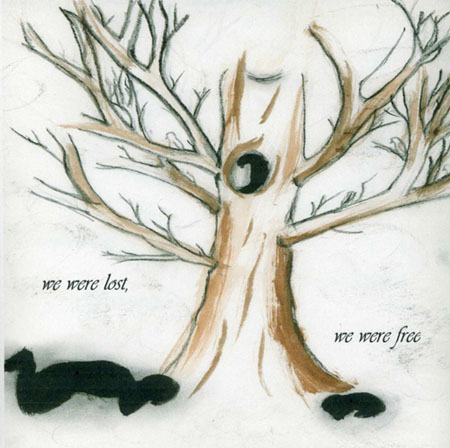 Everybody likes a good cause and everybody likes good music.  This is the main reason why music and charities go so well together.  It also tends to go down a little better when it comes from an "independent" nature that provides all the profits to the cause.  In this case the compilation album "We Were Lost, We Were Free" gives all the purchase/donation fee to the Susan G. Komen for the Cure® cause.
The compilation is available in digital format and (I think it is being issued on a CD at some point) is available at the On Joyful Wings website (click here).  There is a fair amount of information, artist info and a bit of a story of this project over there as well – an interesting read for a group of folks who look to bring good music for this and other causes (they are already working on the next one!!).
I also don't want to be gotten wrong, I am all for a good cause, but if I can't stand behind the medium or how it's delivered then you risk losing me altogether.  In this case we have a 21 track collection of music that includes some Slowcoustic favourites – so I guess I didn't get lost!  You have artists such as Holocombe Waller, Jesse Nesbitt, Carl Hauck, Will Stratton, The Rest, Jeremy Larson among many more.  While the compilation sticks to the more folk/singer songwriter format, it also has a bit of range with almost indie rock ("Certain Degree" by Chasing The Sky) to something akin to a better Keane track ("NHR.2" by Cool Hand Luke) to full on piano ballad ("Across The Dusty Plains" by Josh Woodward).  I have picked a few to listen to below – while The Rest track is a free download on Last.fm as well, the remainder are streaming because you only have to part with 5 singles to get them!!!  So let's take a listen:
"Over The Hill" – The Rest
Risk Of Change – Holocombe Waller by Slowcoustic
~~
"To Coast" – Carl Hauck by Slowcoustic
Now come on, skip the latte and pick up this album.  Go on now, git it now!

~Smansmith