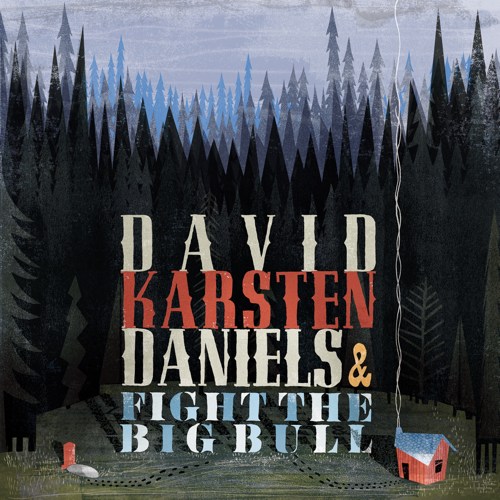 The new DKD is out with a blast of horns in the form of the lead off track "The Funeral Bell". I think the influence of Fight The Big Bull is heard front and centre in this track and leads an accent to Daniels quirky sense of indie folk-pop. You get a little bit of everything with this album and it is hard to really classify or put a label on, but overall I would say it is, dare I say, fun with some depth. I don't even know what that means, but give it a listen and maybe you can decide and let me know!
David Karsten Daniels, Fight The Big Bull
"The Funeral Bell" (mp3)
from "I Mean to Live Here Still"
(Fat Cat Records)
Buy at iTunes Music Store

Buy at eMusic Delivery

More On This Album

~~~
As a bonus, find a great track that I have enjoyed for a couple of years "Martha Ann" – it might be a bit more "rock" than some others, but still tasty.
David Karsten Daniels
"Martha Ann" (mp3)
from "Fear of Flying"
(Fat Cat Records)
Buy at iTunes Music Store

Buy at eMusic Delivery

Buy at Amazon MP3

Buy at Puretracks

More On This Album
~Smansmith