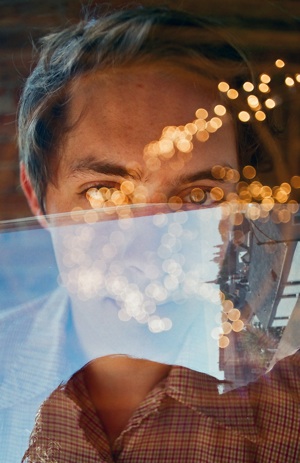 A band I have been following lately is Small Houses out of Michigan.  I can't exactly remember how I 'found' Jeremy Quentin's recording works, but I have to assume it was those bastards at Mostly Midwest.  They taunt me with all their great music and location….and such.  Seriously though, I thank them for introducing me to this unique singer-songwriter.  As you are reading this in the first place, you will know the music is mostly acoustic and more folk inspired – but there is a bit of twang at times mixed with Jeremy's vocals and in turn this mixture creates such a warm, interesting and engaging sound.  One of my favourite discoveries in a while…even if I didn't actually discover him.
The upcoming album "North" was just funded via his recent Kickstarter which is fantastic as I am very much looking forward to the next full length.  If his previous album "Our Dusking Sound" is any indication, we are in for another great listen.  See a quick post that includes a track from that album here.  With a successful completion of the Kickstarter campaign, Small Houses has a pre-curser to the full length "North" aptly titled "Just Before The North".   Take a listen to a song below and visit his page here for another free download from the release on his website.
"North" – Small Houses, from the EP "Just Before The North"
Visit Small Houses on his Website, Facebook and Twitter.
Enjoy your Friday and the sounds of the future of folk music in Michigan.
~Smansmith