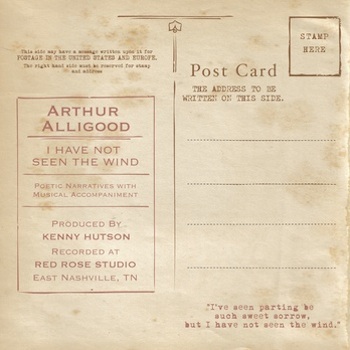 Arthur Alligood emailed me about his new album (just out March 2011) and I have to say I have been pleasantly surprised with the album. It is a cross between singer songwriter, pop, folk and even a bit of folky country rock. 'What' you say? Surprisingly enough yes, it is all here in one 10 track package.
Admittedly I find the slowed down acoustic numbers from Alligood is where he excels and where I enjoy the release the most. Songs like 'Turn It Over' have a restrained story telling aura and the album ending 'Come On Something' has a letting go feel – but not in a sombre way, but as if one is looking almost reluctantly looking forward to bigger and better. This is one thing that might come for Alligood with the clarity and polished sound on a lot of these songs. A personal favourite is the opening track "Show Some Heart", listen below:
A simple yet gorgeous song with acoustics, light keyboards and a honesty that only a good singer songwriter can pull off. Not heard enough of that style? How about another with a bit of waning lap steel (I think it is lap or pedal steel…)? Try this one on.

This one is probably the most sparse with the hint of country. Stunning in my opinion and probably the stand out for Slowcoustic fans I think. Nothing beats the feeling that a song like this creates, early evening, quiet times, light breeze and a open landscape view – the classic back porch with warming whisky in a mason jar. Tasty, right?
So the two songs above make the album worthwhile, but for those not sold on a one trick pony, you still get a more upbeat facet of Alligood with tracks like 'Keep Your Head Up" & "Make Her Smile", good for kickin' up the heels me thinks. So why don't you swing by his Bandcamp page to stream the full album (here) and you can even pick up an earlier EP 'Full Circle' as a free download (here). Let's play you out with the title track:

For more information – find Arthur Alligood on his Website, Bandcamp, Facebook and Twitter.
~Smansmith