REPOST:  I thought I would ease my way back into posting after vacation by doing a re-post of an artist that I found myself 're-discovering' while on said vacation.  Sarah Winchester's EP, Northeast Kingdom Demos is a beautiful selection of songs from the A. Weather front woman and is highly recommended for fans of stark acoustic folk artists like J. Tillman, Lotte Kestner, et al.  FYI, I think you have to sign up for the Team Love Library to get to this EP, it is was a free membership and download if I remember correctly.

Enjoy.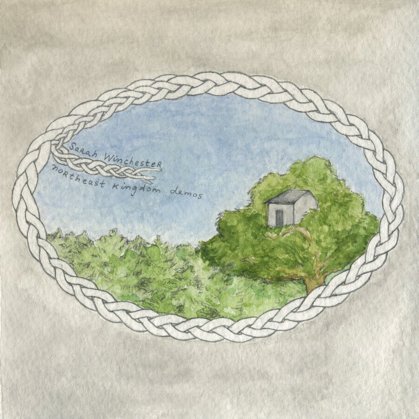 A Nice surprise was discovering Sarah Winchester's 5 track demo release over on the Team-Love website. You might know Winchester as the same ethereal voice that keep the band "A Weather" on the Slowcoustic radar (also highly recommended). Her recent EP is so incredibly delicate and gorgeous that it is heartbreaking and warming at the same time. Even with 30 minute length for an EP, I still want more of this music.
The EP is indicated as "demos" but I am not sure if the sound and feel could not have that used as a descriptor. She recorded solo in her bedroom over this past winter – and that my friend is another reason why I like the music – it is just so personal. I also just had a short "demo vs. final version" twitter conversation with a few people yesterday and put up the question on why I can often enjoy a "demo version" much more than a fully finalized copy of that very same song. There is something about the way I listen to music that I enjoy a more raw, lo-fi experience. I don't know if I feel it more authentic or simply more acoustic (usually)…who knows.
Well to get back to the EP, a quick clip from the label page:
"…the 5 song collection derives it's name from the northeastern corner of Sarah's home state – Vermont. Now living in Portland Oregon, Sarah's songs are bound by this divergent geography, as well as by themes of family, death and wilderness."
So take a journey to Sarah's "kingdom" where things tend to be just a little bit slower and give you the chance to breathe in it's beauty.
"Raft" – Sarah Winchester
~Smansmith