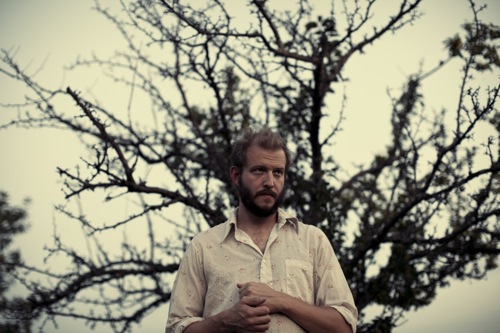 So I finally received my Bon Iver vinyl package from Jagjaguwar yesterday after an almost painful 5 week wait.  You see, we had a postal issue in Canada for a month or so and my 4 pack of LPs essentially sat around waiting to be delivered in some warehouse – but alas, it is safe and sound in my home (proof)!
I wanted to have a huge post this morning, almost a stream of consciousness type post as I tend to not plan out too many posts and just write 'in the moment'.  But alas (again) I don't know if my thoughts will make it to keyboard quite as eloquently as I might hoped when I planned it last night after a few beers and a new vinyl glow.  You see, what happened is I listened to two tracks from the "For Emma…" album and I was practically taken aback.  What?  The songs, Flume and Re:Stacks felt almost new to me and the songs hit me all over again.  Maybe I hadn't listened to the album in a while, maybe I had been listening to covers and live versions too many times and the original fell off the radar.  I have to attribute it to that, right?  I mean I didn't have a life experience during the discovery of the album, so it isn't tied to a personal experience – but it felt like it did…it was both odd and exciting.
So, you can go back!  You can re-discover an album.
The album "For Emma, Forever Ago" is a modern day classic in my opinion and it was a game changer for the indie scene.  The album itself hit me pretty hard and I was very enamored with it when it first came out (I remember when nobody really knew this guy with his self released album…then Jagjaguwar released it and the legend began).  It took me a few listens to really grasp onto the album with this new guy singing in some other worldly voice…but when it did take hold, it pretty much didn't let go for at least a year.  But that year slipped into the past and like everything it wasn't at the forefront of my music listening…I had moved on.  I had even discussed the album without re-listening to it (always a bad decision) and indicated that maybe it wasn't as good as I remember or that it hadn't aged that well (as it should have).  Again, it may have been the 4 Indian Pale Ales listening and having the epiphany on my behalf, but even the Mrs. said that she really liked it – and she was 50/50 at best on Mr. Vernon.  I guess this means you can go back.  Really it does.
So what I am rambling on about is the fact that your original gut instinct can be right and the album is (not was) really that good.  You just might need to embrace it and hear it all over again…with a few beers.  For me last night it was the Bon Iver debut, for you it might be something else – but do yourself a favour and grab an original recording of an album you loved at one time or another.  You don't even have to bring beer…I guess.
As I wanted to play one of the two tracks I listened to last night that inspired me to post a rambling praise piece for Bon Iver, they are not officially approved for posting and only the track "Skinny Love" is – not my favourite on the album if I was to be honest.  So, I thought I would post the new track 'Calgary' because was enjoying the 12″ LP last night as well (in fact my copy of the vinyl has both labels saying "Side A", so I don't know which is actually side A when I go to listen to it!).  So listen:
"Calgary" – Bon Iver, from 2011's album "Bon Iver"
Think about Bon Iver all over again, not as the hype magnet he is at the moment – just as a musician, you won't be disappointed.  Find more from Jagjaguwar here.
~Smansmith
p.s.  I think I might have also been remembering watching a video of Justin Vernon talking about his house on I Guess I'm Floating the other day – Vernon just seemed so personable and normal.  Like a guy you would want to actually hang out with.  I think I am staring head on to a man crush…