*photo by Chris Robleski
New release over on Conrad Plymouth's Bandcamp page provides some solo Christopher Porterfield tracks.  Almost a stop-gap EP on the road to the upcoming full length album from the full band.  The 7 songs are new, old and even finish out with a Mickey Newbury cover!  The album also has one of best album covers this year (art by CJ Foeckler) and is appropriately titled "Comrade Plymouth" – well played.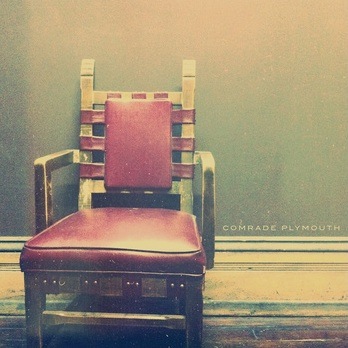 Hearing these tracks makes me feel the Will Oldham vibe more and more (albeit a more energized Oldham at times) – I find this especially in the opening track "I Am Not Waiting Anymore" and even "Evergreen".  I always felt it was in there, but it comes through in these solo recordings.  I had previously heard the tracks "Incommunicado" and "Keep Everything Quiet and Clean" so these recordings come in as a bonus version of each.
Where this EP (I'm calling it an EP) excels is with my current favourite song "Circle Drive" – just a great sparse track that I feel embodies the sound of Porterfield – I love the way he spells out the obvious, mundane, personal & honest truths so easily.  The track comes off as a blue collar lament from the old friend, the former lover and grieving husband.  Truly one of the best songs I have heard this year.

So swing by the Bandcamp page HERE and pick up a copy.  Don't forget about the frickin' great 4 track clear 10″ vinyl release over on Ten Atoms HERE.
Friend, Follow & Visit Conrad Plymouth: Facebook | Twitter | Website

~Smansmith