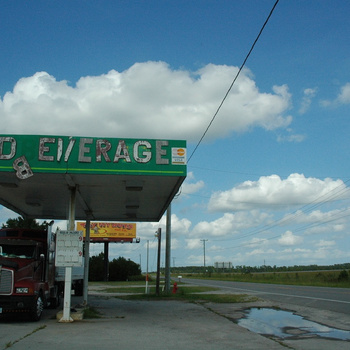 Yesterday I was tweeting with Greg over at Captains Dead (yes, grown ass men tweet like they are 14 year old girls on an unlimited texting plan….no offense to 14 year old girls intended) and realized that this Mount Moriah band are pretty much kick ass.  But I digress…
Mount Moriah's latest full length album is a 8 track self titled affair that was released earlier this year in April.  While it took me a couple months to really catch on to it, it has in turn really caught hold of me.  Now, with the August 30th release of a collection of live tracks, this band is creeping up my favourite new bands of 2011 list as well.  I did post earlier on the pretty damn awesome video for "Old Gowns" here, but with that song easily being a Slowcoustic favourite it doesn't speak to the full sound of Mount Moriah.  This new live 6 track recording from last December is what I feel Mount Moriah 'really sound like'.  They are a bit rock, a bit shoe-gazey and as you would expect on this blog, they have a touch of folk…if not only in the selection of some instruments as opposed to overall sound.  Its quite refreshing for me to listen to more of a full band album once and a while and this year's releases from Mount Moriah are two of my favourites.
Listen to a couple of tracks;
And a bonus, here is a video I found late last night from an on air performance from Minnesota Public Radio's 89.3 The Current.
The new "Live at Local 506" is available for $4.00 at their Bandcamp page HERE – please swing by and pick up a copy.
Visit Mount Moriah: Website | Facebook | Bandcamp |
~Smansmith