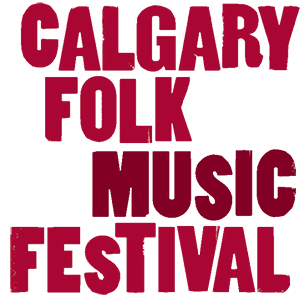 So what are you doing tonight in Calgary?
I am looking to see 3 artists (at least) today at the Calgary Folk Fest.  The festival was once again nice enough to outfit yours truly with a media pass, so I will be taking photos, listening to great music and overall just being folky.  The 2012 festival artist line up is once again stellar with a full selection of up and coming local acts (newly formed Reuben and the Dark anyone?) to the soon to be Canadian Folk icons (Dan Mangan anyone?) to Festival alumni like Iron & Wine and Country favorites Justin Townes Earle and Gillian Welch.  The list goes on and on with talent and I hope to catch most of it.  A full list of artists can be found on their site HERE.
So back to today's feature shows for me.  Really looking forward to finally seeing/hearing Cold Speck live.  After being a fan for years of her sound, it will be great to finally experience this "doom soul" from the Ontario songstress.  Her new album I Predict A Graceful Expulsion was tops on my Polaris Prize nomination (Canadian media for "Best Canadian Album of the Year") and she has made both rounds of voting and is now on the short list of top 10 albums!  If you are unfamiliar with her at all, please listen to the below.
**5:00pm at the Statoil Stage (Stage #5)**
Find more info on Cold Specks on her website.
~~~
Next we have another Canadian singer songwriter in Dan Mangan who is performing on the main-stage tonight.  While admittedly late to the party on Mangan, I feel I have caught up quickly…  While not exactly a through and through "Folk" artist, Mangan spans the genre and places himself in the realm of simply great music.  Truly talented musicians often are able to straddle the label genres of music and hit it out of the park with a wider range of songs.  Mangan's 2010 album Nice, Nice, Very Nice was something that affected many folks and really brought his stock up in many circles…including mine.  I can't tell you how stunned I was when I first heard the tragically beautiful song Basket from that album.
For something from his most recent release – the incredible track Jeopardy is a personal favourite.  Listen below (or you can stream the entire album on his website music page HERE).
**9:05pm on the CFMF Main Stage**
Find out more on Dan Mangan on his Website.
~~~
Next the closer tonight at the main stage is none other than Jeff Mangum.  If you do not know Jeff Mangum you have missed out on one of 'independent music's' true icons.  Yes, sounds dramatic, but those that have loved Neutral Milk Hotel and then dealt with the subsequent disappearance of Jeff Mangum for many years following the break up of the band – tonight will be epic for Calgary music lovers.  While not everyone's cup of tea (including Mrs. Slowcoustic) Mangum has a delivery that needs time to settle in your bones.  Once it does, it grabs hold and can have immense affect on you with pure emotion these songs must have been created in.  The song Oh Comely is an 8 minute opus that I consider a favourite song of all time and always will.  Listen below:
**10:20pm on the CFMF Main Stage**
Find out more on Jeff Mangum's work with Neutral Milk Hotel on the Walking Wall of Words website.
~~~
I hope to get some photos and a few words on the above performances in the next few days here on Slowcoustic, so keep an eye out!
~Smansmith
p.s.  How awesome is the fact that the main stage line up ends with a Mangan/Mangum one-two punch?  Well done CFMF, well done.