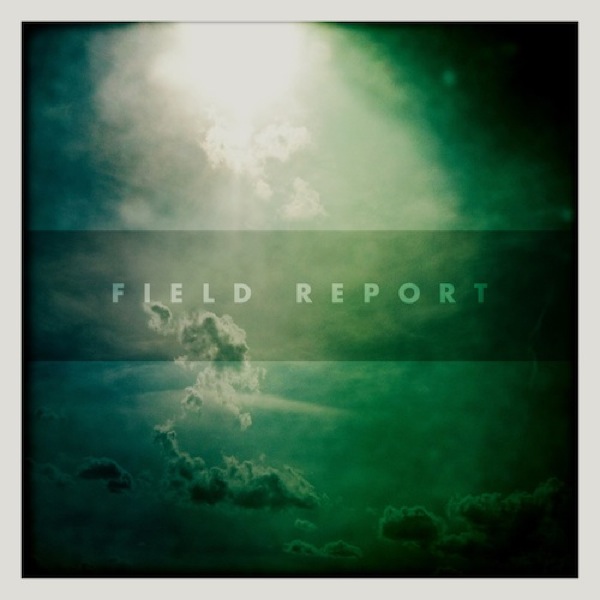 Field Report releases their debut album next week, but you can stream it in full on various websites and blogs right now – us included!  Partisan Records has a nice little Soundcloud stream to spend your day with, listen below!
The album is fantastic.  Chris Porterfield and Co. have really put together a full album.  The album itself has been coming together for a while and it is finally surfacing as a completed work next week.  While many of the tracks have appeared in many iterations over the last couple of years and lately in Daytrotter and live show recordings – now as a cohesive album, it is a new beast.  I have to say it is nice to listen to it as an album at this point, polished up for pristine listening.   As polished as something so personal and visceral can be at least…
I also tell you now, don't get caught up in just streaming the first songs and moving along because you don't have the time.  The second half of this album flows like a surreal dream – it is tragic, beautiful and punch in the gut good.  Hell, the entire album is top notch.  Realizing many of the tracks from Porterfield's days recording as 'Conrad Plymouth', this long time in coming experience of an album is one to put stock in – the returns are guaranteed.  You can pre-order digital and CD versions via Amazon HERE.  I have to assume a vinyl version will surface from Partisan Records (crossing my fingers), so keep that in mind, all you wax types.
This album will be one of the best of the year without doubt.  I will just have to decide after a few more listens how high up that list it will sit.  I do feel it just may be 'looking down' on almost everyone else come December…
Find Field Report: Website | Facebook | Twitter | Partisan Records
~Smansmith