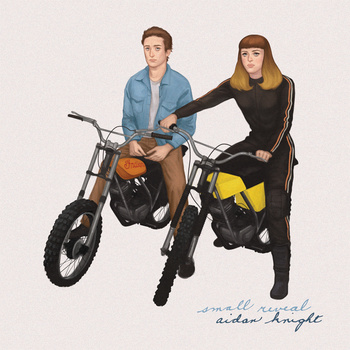 Aidan Knight released his new album Small Reveal just yesterday and I fell short on letting you know in good time.  So here I am with a song from it to let you know that it is now out and well worth your time.  The album is 11 tracks (3 interludes) of down tempo folk with just enough atmosphere to keep it of the beaten track and reward those that take the time.  My favourite songs are both the opening opus Dream Team and the closing lament Margaret Downe – so coin flip and the closer was the winner.  Listen below:
As a bonus, watch a video from Vancouver is Awesome/Amazing Factory Productions for the above track done fully acoustic in Victoria's Beacon Hill Park.  Simply perfect.
Aidan Knight – Giants of the Forest – Episode Five (Margaret Downe) from Amazing Factory Productions Inc. on Vimeo.
Visit Aidan Knight for more info on the release and catch up with him as he tours Canada right now:  Website | Facebook | Twitter
Purchase:  Bandcamp | iTunes
~Smansmith