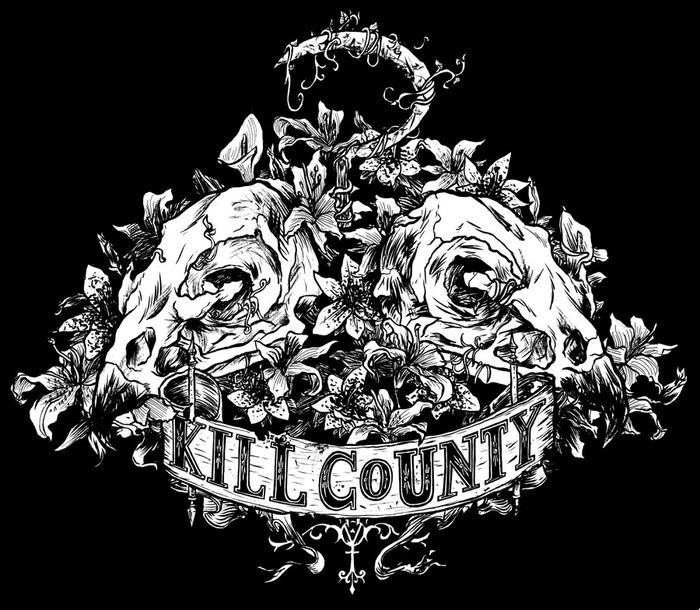 Kill County have a new album recorded called Dust In Wire.  It is amazing.  It needs to be produced and the boys have started a Kickstarter to ensure they provide us with a bunch of extras and a sweet vinyl of the album!
The album is full of gritty Southern Country tunes and if you are familiar with Kill County you will not be disappointed.  I have been a fan of KC ever since the very first listen of their previous full length The Year Of Getting By (and it is stellar and a must have if you don't already).  The new album has the same hard drinkin' slow burners alongside copious amounts of late night back country jams.  They might be better at describing the new album – see the below from the new Kickstarter homepage:
This record represents both an evolution and commitment to Kill County's genuine, whiskey soaked country/folk music. Dust In Wire is oft times stoic and brooding, deliberate and contemplative, interspersed with reckless choruses and surging instrumentation. Ten songs of madness, drink, redemption, love, loss, black top and black night. This record is the boldest and most dynamic record to date for Kill County.
So you can also listen to a track below from their Soundcloud page and if you dig honest, punch in the gut Southern ballads, then this is a song you need to hear…about 3/4 through this song, the band kicks in and you just want to be in that chorus right with them.  Listen to 1805AM below;
The Kickstarter has shirts, test pressings, actual LPs/CDs, posters, handwritten liner notes, unique wooden USB drives and a chance for your very own song by Kill County.  Seriously folks, this is a no brainer.
Click the below widget to get started.
Don't say I didn't warn you.
~Smansmith
p.s.  I actually had to start a "Best of 2013" category due to this album.  'nuff said.