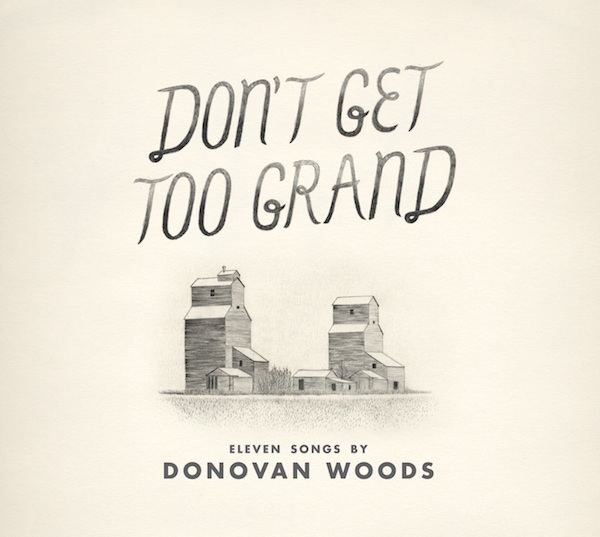 Don't Get Too Grand from Donovan Woods is scheduled for wide release on March 26th (currently available in Canada). The album and these "Eleven Songs by Donovan Woods" have been highly anticipated by yours truly and as I thought, it/they have not disappointed. The album has been my most listened to for a couple weeks already and has quite easily made its way to my best of 2013 list.
The album has been written in the way I perceive Woods to actually be in real life (while only "internet knowing" him, I tend to project on who people are anyway, get off my back). The title of the album is a clear reference to not take yourself too seriously and to be someone who would be considered by everyone around him as a good guy. The often amusing and self deprecating musician just might find himself in this category if I had to say (again, if I actually knew him). This in turn leads to my/his impression on this music – it is something honest, forthright and accessible by those who listen to it. I personally have always felt this way of the body of work from Woods as he seems to be that proverbial guy next door – if the guy next door is a god-damn talented musician that is. You want him to be the always be the guy who brings the guitar to the party, while not being "that guy who brings the guitar to the party"…ya know?
The songs from Woods are vignettes of real real life, things that even some schlep in Calgary like me can "get". They just so happen to be incredibly catchy and immediately stuck in your head from the first listen. A song like Put on, Cologne that has been circling for a while in lead up to the album is a great example of what is delivered from Woods on the album. The perfect title aside, it is essentially a story of love lost – the staple of the singer-songwriter, but it comes off as an almost uplifting experience. You are tapping your toes while relating to this past "tragedy". Then the song My Boy is where a father sits and asks about his son and laments a father's love for his child – a clear nod to what will be the future of new father Woods. He explained that he wanted the album to be a collection of songs that we all can call our own and he has done a incredible job of it.
I also have a treat today in the stream of the song Taft – I believe to reference the former president of the United States (I am not fully up on my presidential history!). Don't worry Canadians, he does also include multiple Canadian specific tracks (Sask, Petrolia) to make up for it….but damn if this isn't a great song regardless. I don't know if this has been out anywhere yet but Woods uploaded a copy for us to listen to here at Slowcoustic and we thank him.
The full track-listing of Don't Get Too Grand is below along with a couple of upcoming dates that Donovan is playing at CMW leading up to his album release.
1.  Don't Get Too Grand
2.  Put On, Cologne
3.  Sask
4.  The Coldest State
5.  My Boy
6.  Widowmaker
7.  Taft
8.  Kennedy
9.  You Don't Say
10. Petrolia
11. Let Us Now Praise Simple Men
~~~
March 22 – Toronto, ON – The Lounge at The Marriot Hotel (8:15pm, CMF Acoustic Sessions)
March 23 – Toronto, ON – The Central (10pm)
Come on, you can't pass up listening to this guy – just look at him being excited to play for you all!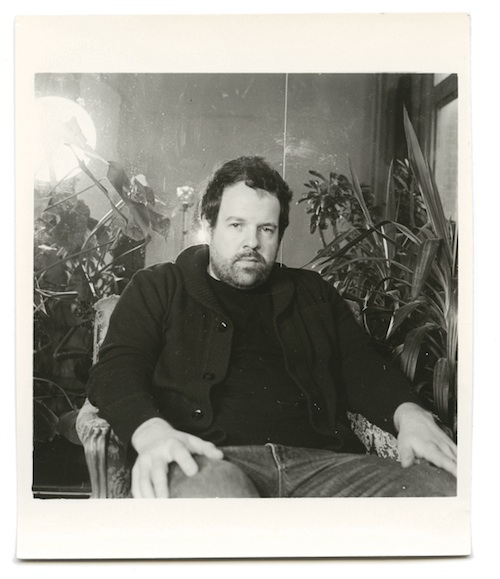 All kidding aside, the guy is gold and you cannot miss out on this new album.  Please consider finding out more at
Aporia Records
and his own
website.
If you happen to be from the Great White North of Canada, you can purchase the album via
iTunes right now
!
~~~
~Sandy (Smansmith)