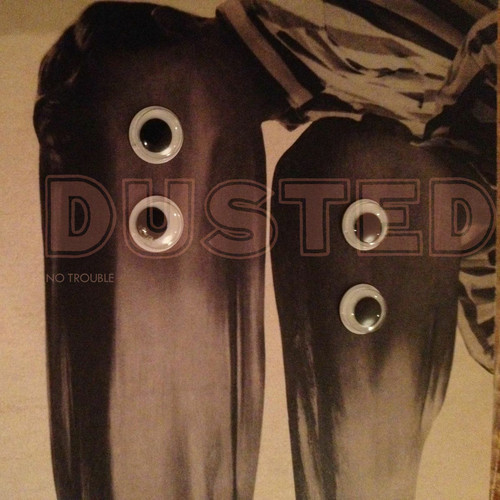 Dusted has a new track that comes as an officially unofficial unreleased track. Ummmm, yeah, it is a new song that is now available as a lone piece of recorded material, I guess. And it is ridiculously good!
Hand Drawn Dracula put up the free download via their Soundcloud page and I found it yesterday through an Exclaim! article I think. Anyway, the song is below in all its downtrodden goodness. Borcherdt and crew make that transition of acoustic oriented music to fully electric with a full band and it still retains that closeness/familiarity of a folk tune. I am sure when played live it might have a bit more "space & time" but as is, it definitely kills in headphones.
Find yourself in SXSW this week or around the Ontario area in the next few weeks, you can hopefully catch this track live.
DUSTED TOUR DATES
March 14 – Austin, TX — SXSW Polyvinyl Records Showcase @ Red Eyed Fly — 9 pm
March 15 – Austin, TX — SXSW Halifax Pop Explosion Party @ Friends — 1:45 pm
March 15 – Austin, TX — SXSW Under The Radar Party @ Flamingo Cantina — 3:15 pm
March 16 – Austin, TX — SXSW Halifax Pop Explosion @ Friends — 11 pm
April 5 – Guelph, ON — Kazoo Fest *
April 7 – Hamilton, ON — This Aint Hollywood *%
April 11 – Kitchener — Waterloo, ON — Starlight *#
April 12 – Ottawa, ON — Pressed *^
April 13 – Montreal, ON — TBA ^
April 20 – Kingston, ON — Grad Club *
April 26 – London, ON — APK
April 27 – Toronto, ON — Parkdale Library *
# Absolutely Free, % Blackburn, ^ Ell V Gore, * Rituals
More info at totallydusted.com
~Sandy