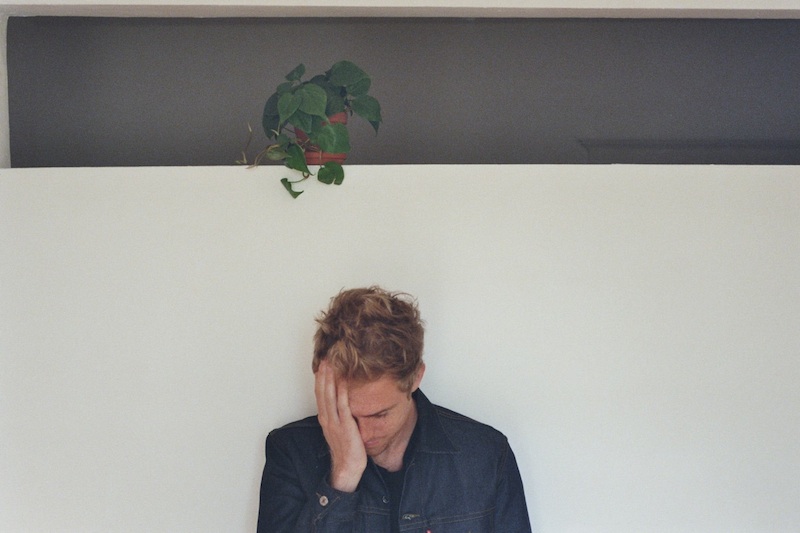 While digging through the ol inbox the other day I came upon an email for Fred Woods. Sounded unassuming and the email was not full of overly flowery wording and was to the point. I gave it a quick listen and was blown away immediately. A lot of music slips past me just due to shear volume released each week (even in a niche genre like "Slowcoustic") and this is one of those moments where I think it might have been fate that I listened.  This early 2013 released album Documenta is stellar and I just can't stop listening now.
Fred Woods is based in Montreal and is a musician that creates sombre music, with highs and lows, ebbs and flows and that ranges from whispers to crescendos. Now that all the juxtaposition examples are out of the way, this Documenta album is a beauty of echoing darkness. Not necessarily in subject matter but the album has a weight to it, it carries a sense of gravitas that many albums do not. Almost as if it is a soundtrack to a black and white murder mystery played at half speed. A good example of this is the song The Pond, with almost too easy acoustics, ethereal backing and trudging percussion. The song has the ebb and flow I mentioned earlier and feels like a song restrained with only moments to express what is truly inside it. It teases and eventually relents in the last 50 seconds or so – you feel it along the hairs on the back of your neck and it feels good.
Another feature song is Schools that comes in with accompanying video – which again, matches the mood of this particular song and the album in general if I had to say. In the video Woods is found alone and running throught the…er, um woods. You just want to know what he is running from…or towards.
I can't recommend this album enough – it has thoroughly gotten under my skin and crawled everywhere it can. Headphones? Get on this album in headphones already!
Find the album for purchase in digital and CD format on his Bandcamp page HERE. There was a rumour of a vinyl album…but haven't seen it surface yet.  You can also 'like' him on Facebook HERE.
~Sandy