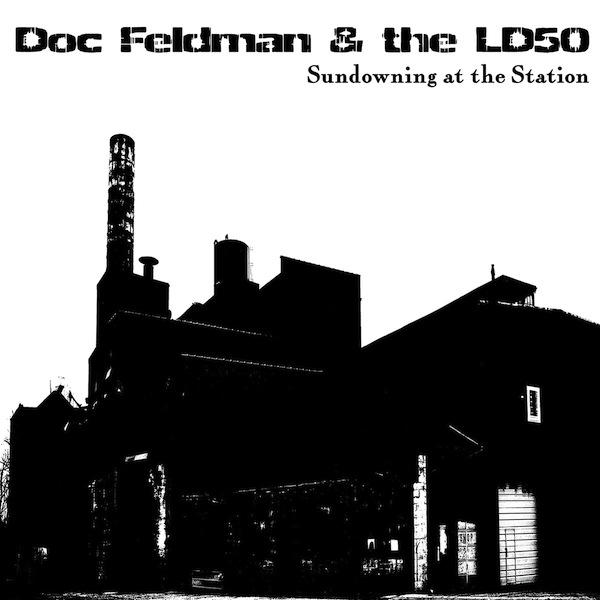 Doc Feldman & the LD50 have a new album and I am pumped. This album has been in the making for a bit and I am excited that it has been released as of yesterday via This Is American Music (here) and it comes as a 'Best New Music', 'Best of 2013' and my recommendation of the month, etc, etc.
I first heard this album in a more raw sense (pre-LD50) late last year and have been looking forward to seeing it's full album release. Well now that we have had some fine tuning along with the addition of a full band backing from the aforementioned LD50, the release is here and you need it. This album is one of my favourite albums of the year…easily. I pretty much don't even know how to describe this album sometimes because it is synonymous with the style of gothic southern country that I absolutely love. I want to ask people what they think an album of real Country/Alt-Country/Americana sounds like and then tell them they are wrong when they don't mention Sundowning at the Station. The release falls on the gritty, dark and brooding side of country but that is the way I like it. If you are smart, you do as well. I should have expected nothing less after hearing Doc with his previous band Good Saints and the fact that he partnered with Kill County on a split 7″ – how god damn good is that?
I have a video of Derek "Doc" Feldman walking through the streets of St. Louis while playing the opening track 'Ready' (I believe Jarred from Show Me Shows was involved). This opening track from the album is one the best songs on Sundowning at the Station and the inclusion of some fantastic banjo heard on the album version (below the video) helps provide a step by step on what a great song is all about.
Stream the full album over at Captains Dead and pick up your very own copy of the album via TIAM or Bandcamp.
~Sandy