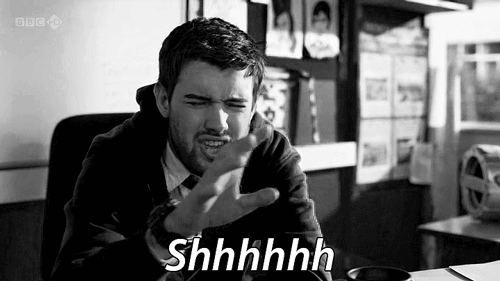 So I have been a bit out of action lately and so, as per usual with me, I tend to have my first post after a hiatus being a playlist post. This is usually because even if I am missing from this blog, my music listening habits cannot stop…it never stops. That is the way I like it though. So enough of the overly wordy and cerebral introduction, what's been spinning/streaming/downloading over at Slowcoustic HQ?
~~~
Just recently caught up with that Jeffrey Foucault "Cold Satellite" project and there is a song that slays me in true Foucault style. It is called Bomblet. It is below.
~
I have also been listening to the new album from one of our friends Matt Arbogast who records as The Gunshy. He has a new album out near the end of September but you can stream it (and purchase a digital download it looks like) over on his Bandcamp. Matt is a fantastic guy and always brings a mix of gritty slow burners and grittier barn burners. So with that, you should check it out below.
~
Still loving the Doc Feldman & the LD50 album. Here is another perfect Americana track from the album Sundowning at the Station (a best of 2013 album for sure).
~
The latest album from Jim Guthrie had a slow start for me as I listened and quickly moved on. I feel embarrassed now. His delivery of great indie pop is astounding. Hooks that not even the most cynical blogger can ignore, despite how hard I tried. The new album has the official release plus a bonus 'demos and instrumentals' and should not be overlooked. Listen to Wish I Were You (demo) below.
~
Haruko (German for stunningly beautiful music) has a new album out and thanks to Vesa over at One Chord To Another's post (here) I was reminded that it was available. The opening track to the Feathers & Driftwood album is called Come Home and it has seeped into my brain and indeed does feel like coming home. Do not miss out on this album.
~
Jeremy Squires recently contributed to our Damien Jurado cover project and it was pretty darn perfect. So what is new with this guy? He has a new single out in preparation for a new album in a month or two (October I think).  After a couple of listens to the upcoming album When Will You Go… this song fits in beautifully – so if you like it, you are in for a treat in the near future.
~
Lastly we have a video from Evening Hymns' Spectral Dusk album – My favourite album from all of last year. I am planning on heading out in a few hours to see them play here in Calgary as part of the Calgary Folk Fest, so I thought I would sign off today with Jonas Bonnetta and crew. This video is actually a lullaby in video form, and it is pretty darn perfect.
EVENING HYMNS – Song to sleep to from Number Four Films Incorporated on Vimeo.
~~~
Enjoy!
~Sandy