As I have been away from the blog lately, I have decided to have a small collection type post.  The collection is from various artists and songs I have had for a while but came up the other night while looking through playlists.  As often happens with me, I shun searching for new music and visit songs that are tried and true.  Sometimes I just need to know when I press play that the song will be a favourite and will hit the proverbial spot.  I already know I will have connected to the song but I will still immediately re-experience the warmth of a familiar strum of guitar strings and knowing I could join in on a few harmonies as needed (but you don't want to hear me doing this, it is actually quite embarrassing…for everyone involved).
~~~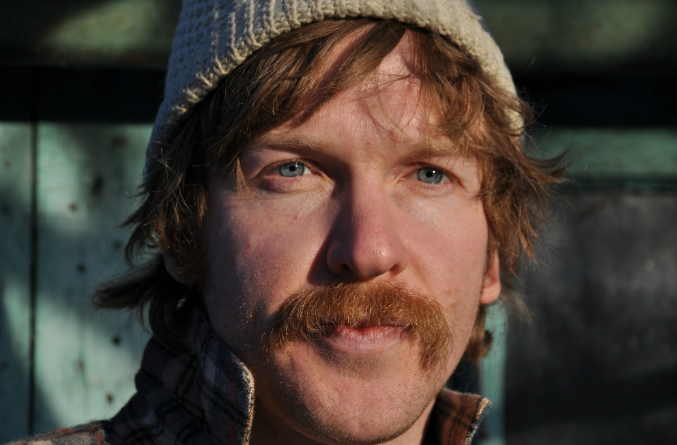 The first one is actually because the new album for Doug Paisley is now out and one of the songs is one I heard a year or so back called "To and Fro".  I heard it due to Canadian Videographer Mitch Fillion and his Southern Souls project – Paisley filmed the song in an art gallery surrounded by porcelin rabbits.  Yes, you read that correctly.  With the echoes mixed with electric reverb from the space, it was (and is) beautiful.  The newer version from his album Strong Feelings is a bit more upbeat and full, so this could be the Slowcoustic version if there ever was one.
[vimeo width="600″ height="365″ video_id="36945380″]
~~~
I also came across a cover of Neil Young's Albuquerque from Jeffrey Foucault.  Mr. Young has been on a bit of a tour rant lately and did recently come through Calgary (this is where I am, fyi) and ruffled our conservative oil & gas fuelled feathers.  I admit my job depends on a connection to the movement of natural gas product and while I tend to not care about such things, it was an interesting conundrum.  That could be a story for another time tho, me thinks.  Oh yeah, the song.  Jeffrey Foucault OWNS this song.  OWNS it.  I have always loved Foucault's gritty and poignant vocals – that voice is hand in glove for this style of music.  This version of the song truly makes me want to sing and I do, every time.  Again, it is still a bit embarrassing but it can't be helped.
Jeffrey Foucault – 'Albuquerque (Neil Young Cover)' – Download

~~~
Postdata are the brothers Murphy (Michael and Paul) of which Paul is from the band Wintersleep.  These brothers apparently got drunk and sang about family.  These things tend to either go well or go poorly depending on your family.  I am still on the fence on this family, but the album that was birthed (the self titled Postdata album) is fantastic.  Actually caught them play here in Calgary a couple years back and they did not disappoint, especially on their track Tobias Grey.
Postdata – 'Tobias Grey' – Download

~~~
3 songs, that is enough for today – sheesh…all this blogging!
~Sandy