So here we are with the 3rd instalment of the Slowcoustic Cover Project.  This time we are featuring that guy above, the man of many names, the man of many sounds.
It is hard to peg Will Oldham with a specific sound so he often gets thrown into 'indie folk' but he is known to play along the fringes of any genre.  The artists that have decided to join in on the project also show this – the songs range quite a bit and while some may feel like they carry Oldham close, some flex their own sound and interpret Oldham's music.  The songs range from Oldham, Bonnie 'Prince' Billy, Palace Music, Palace Brothers and even covers of songs that he himself has covered.  It is all a tangled web – a great sounding web, but I admit I get confused on what is what.  Feel free to correct any assumption in comments or rant at me via various social feeds.
Day one consists of 5 tracks from the artists Kill County, Adeline Hotel, Zedidiah Word, Count This Penny and Thorsten Nesch.  For the most part these will be BPB covers and it starts now!
~~~
Kill County are a favourite band of mine, so I am always partial to these boys.  They open the project with the slow burner Raining in Darling.  It was recorded in Detroit and even survived through technical issues of dead microphones and time restraints (fitting in while recording a new album…yeah, I said it, NEW album…).  This one is a gooder folks.  It will be the best 1:46 you will spend tonight.
Visit Kill County: Bandcamp | Facebook
~~~
Amanda from Count This Penny contacted me about taking part and wanted to send in the Count This Penny version of I See A Darkness (and yes Amanda knows she skips the first 'verse', but it totally works!).  The photo is taken of the recording where Amanda played old Italian hollow-body that they bought from a guy who'd had it hiding under a bed for 30 years…while Allen Rigell played bass and Andrew Harrison played electric guitar.  This track was engineered / mixed by Dan Probst (who practically hand-built a lot of the components used in the recording) and Brian Knapp.
Visit Count This Penny:  Website | Facebook | Twitter | Instagram
~~~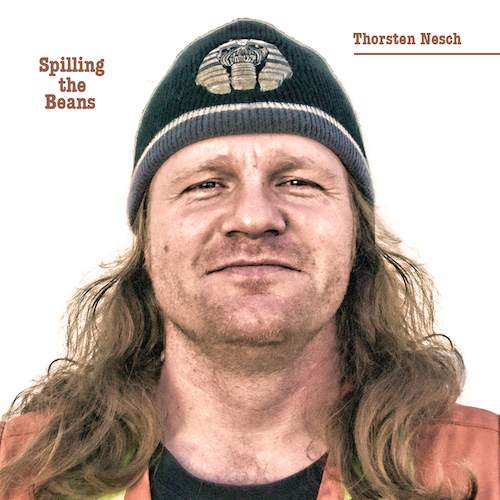 Thorsten Nesch is no stranger as he contributed to a track to our Damien Jurado cover project as well – this time he brings Cycles (which was covered by BPB and originally by Gayle Caldwell I believe).  This comes as a fireside number that could find you on your 5th scotch…or so I would imagine.  Thorsten actually was introduced to the music of Bonnie 'Prince' Billy right here in Calgary (he now lives in Germany with his family) when an old band-mate sent him a CD of BPB to check out.  During his time in Calgary he had a weekly 4-hour radio show at CJSW (our University radio station) that he called "PolterZeitGeist".   Not only could he play him there, he could further dive into their great vault CD archive (due to no internet research possible).  The discovery of BPB fell into a time of musical change and focussing for him, and here we are.  Great stuff.
Visit Thorsten Nesch: Website | Bandcamp | Facebook
~~~
Adeline Hotel is a band from Brooklyn, New York and he is new to my Slowcoustic ears.  What a nice surprise to receive his cover for Cursed Sleep – eerie and haunting in all the right places.  Adeline Hotel is still set to release a new album this fall with a single this coming June – so this is a pseudo coming out party as the web presence is very minimal at this point for Adeline Hotel.  As I type this the Bandcamp page and Soundcloud page are just getting finalized.  This is one to watch folks.
Visit Adeline Hotel: Bandcamp | Twitter |  Soundcloud – if any links do not work, bookmark them as they will come online any minute!

~~~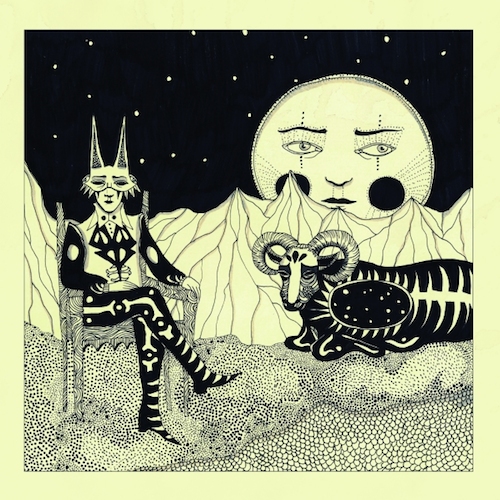 Zedidiah Word is also not a stranger to our cover projects  as he covered Denton, TX from our Damien Jurado project.  We welcome Zedidiah back once again and he had a little to say about putting this song together for us:
"I first listened to Bonnie 'Prince' Billy for the same reason I suspect most people do.  They see the name and wonder, what is this?  While the name might have drawn me in, it was the unsteady warble of his voice that hooked me.  Or was it the unrehearsed feel of the recordings that did it?  Now that I think about it, it was probably the Southern Gothic lyrics that made me pay attention.  Or… maybe it was the fact that his physical appearance was odd and non-commercial?  Oh that's right, it was because Johnny Cash covered his song (I guess that puts me in good company?).

Whatever it was, Will Oldham, aka Bonnie 'Prince' Billy, aka Palace Music, aka whatever else he's gone by, has fascinated me over the years.  His song 'Wolf Among Wolves' is one of my favorites, and like so many of his songs, it has myriad interpretations.  I choose to believe it is about a man who was made lupine and forced into a loveless wolf marriage to satisfy a debt to an evil queen.  But I am almost certainly wrong, and that's why I love it."
Visit Zedidiah Word:  Bandcamp | Website | Twitter | iTunes
~~~
This is only Day one folks, there is much more to discover – great covers by Slowcoustic regulars and new-to-me artists.  Tomorrow is Day two…
~Sandy