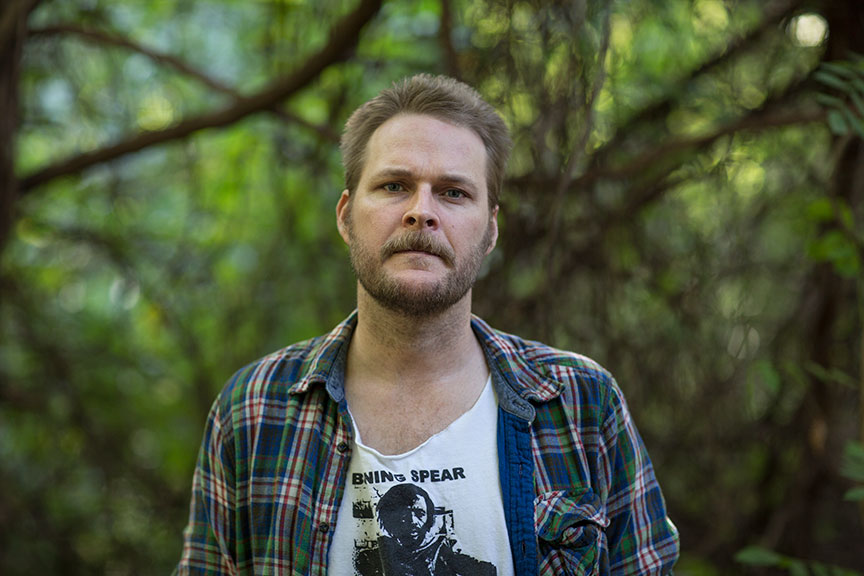 Did somebody say a new track from Hiss Golden Messenger?  Well, damn rights they did.
I have been all super-nerd on HGM lately as I just received my vinyl copy of Bad Debt this past Tuesday…so all is pretty golden at Slowcoustic HQ.  I had been a casual fan of MC Taylor's HGM recordings for a while now but for some reason I didn't go ape-shit earlier when first started listening.  I mean I liked the guy and his music but let's get real here, I listen to a lot of music and don't always pay the attention that some artists deserve.  So I needed to listen closer and once I did, I became focused on all things messenger.  I am now kicking myself for not ordering all vinyl copies of all possible albums (like the album Haw for an example) from Paradise of Bachelors (see here).  I am not always a smart person folks.
I also know he has a new album out this summer, but as a stop-gap we have a new track from Merge Records in the form of Brother, Do You Know the Road? and you can stream it below.

So where are we?  We are listening this new track over and over while lamenting on the time we were not listening to HGM.  Go figure.
Visit Hiss Golden Messenger via Paradise of Bachelors or the Book of Faces.
~Sandy