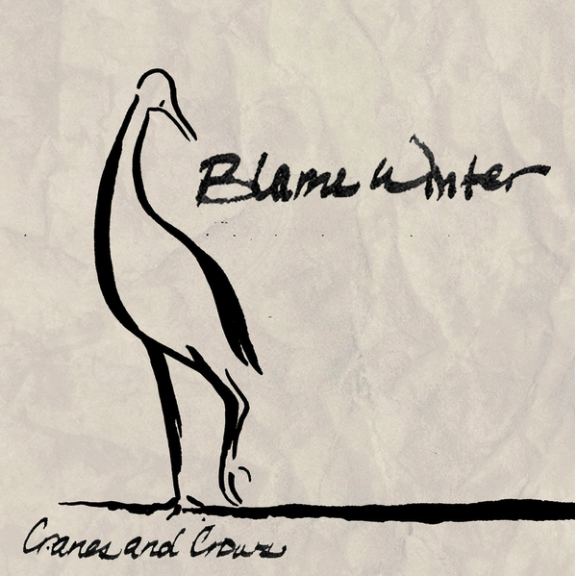 While linking through some of my MySpace artists that I have already posted on, I came across a connected artist that I should have already found, and didn't know why I had missed it.  Cranes & Crows is the work of Paul Brandt who has worked with the previously profiled project, The Cloud Hymn, and Brandt himself is also deeply submerged in the very same Eau Claire Wisconsin talent pool.
Once again, I am posting on another artist who actually makes me feel old (why I didn't take up an instrument in high school, I will never know).  Brandt who is barely out of his teens, brings his songwriting and musical prowess to "Cranes & Crows", his new solo project in the form of the March 2008 release of "Blame Winter".  While Brandt has been part of a few other bands (fellow label mates "The Gentle Guest" and "Meridene" among them) this album is mostly a solo affair of piano, acoustic guitar with some additional Banjo (my favourite) layered in for good measure.  At times this album is a floating beauty with vocals reminiscent of a cross between Ben Gibbard and Ben Folds.  In the same breath, "Blame Winter" also surprised me with a bit of kick, in the form of "The One About Leaving" and "Wrecking Ball" which would be at home alongside some of the established Americana/Alt-Country artists.  I think some of the greatest moments of this album live in the shortest and longest of tracks – the barely a minute and a half "My Last" and the seven plus minute "Ruins".  This is where Brandt really excels, these two tracks feature Brandt with a guitar & piano for "My Last" and extending to a lush soundscape in "Ruins".
Yet another winner found via the pages of the interwebs!  You can also visit Cranes & Crows in order to get a copy of the album on iTunes and eMusic or visit the label with loads of heartland talent here – Amble Down Records.
I know it will be nary a fort night before I extend a pointed finger and join along in Blaming Winter for many things, but this album will bring a bit of comfort during my long Canadian hibernation.  I hope you can keep warm over the next few months with a bit of the best that the American Northern Mid West can provide.
~Smansmith