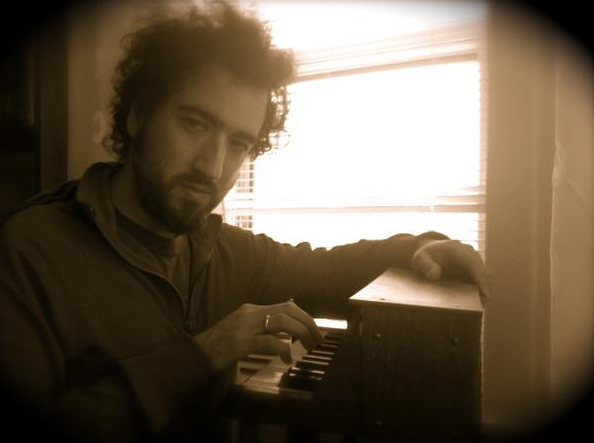 I have an EP that you should want to buy.  No, scratch that, I have an EP that you will buy.  I know this because if you are here, you are clearly a connoisseur of all things quality.  You will have no other choice to fork over your hard earned (or not so hard earned) cash.  The EP is Ghostwriter, the band is We/Or/Me.
We/Or/Me is actually Bahhaj Taherzadeh who is in fact a new resident to Chicago by way of Ireland who breathes beauty and new life into the Singer Songwriter genre for me.   Some performers grow on you after years of listening (or trying to listen) and some instantly become a favourite.  The latter is the case for me and We/Or/Me when I first heard the EP entitled "Ghostwriter".  5 tracks of hushed indie folk – sold.  I came across We/Or/Me over at the Yer Bird Aviary and had never heard of him/them prior and have since been looking for more from Bahhaj's version of a slowed down Irish lullaby.  Stand out track is "Tell Sarah" which is seeing it's official release on the EP and is a bit of a "I'm Sorry" lament, almost a grocery list of someone taking stock of life's decisions that they just cannot face up to.
While there is only the one official release for We/Or/Me in the EP "Ghostwriter", there is also another project that is ever so slowly emerging over at the aforementioned Aviary.  A cover album!  Okay, covers seem to be ever increasing in popularity in the indie world – at first it was all tongue in cheek, but now it is more honest and real – tributes to past (or current) artists.  Imitation is the sincerest form…  Often you find a quick live take of a cover and we all enjoy it for 10 minutes, not the case here.  It takes a bit of talent to pull of a great cover and own it – case in point for "Dust Jacket Vol. 1".  This new endeavor has unvieled 2 covers to date: "Running From Home" from Bert Jansch and just this last week "Colours" from Donovan.  Clearly Bahhaj is showing his favour of 60s European folk classics – both are great choices and tribute tracks all around.
While I don't have either cover to offer up here, you can pick up the tracks as they become available over at the Yer Bird Aviary.  That being said, I do have the stellar track "Tell Sarah" from the Ghostwriter EP as well as a nice little track "My Goodnights" that is currently unreleased but from their MySpace page.
Make sure you visit We/Or/Me over on MySpace and on the Band Website.
Click the image below to buy the album!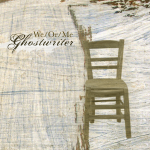 ~Smansmith