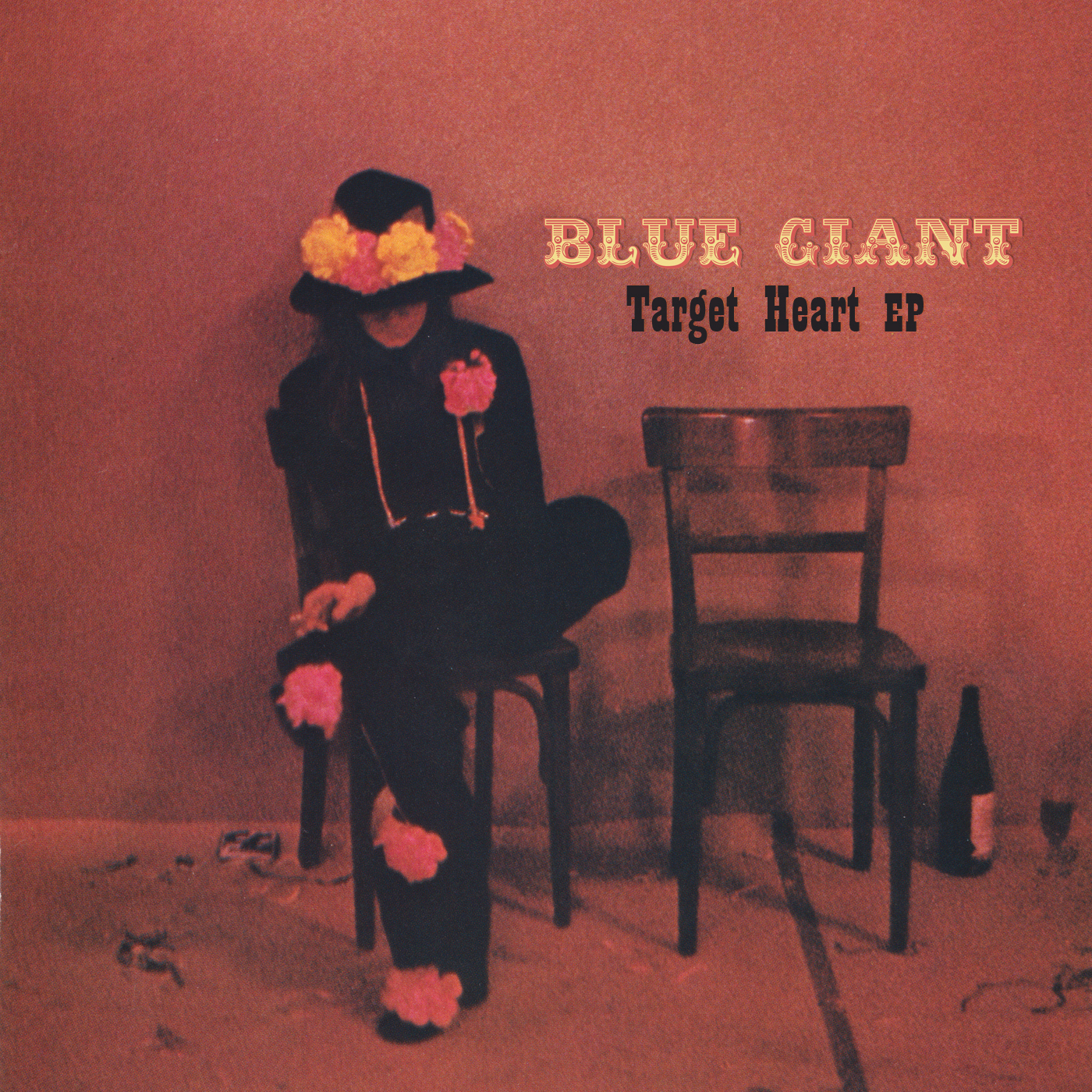 Just heard some promo stuff for Blue Giant's debut EP entitled "Target Heart".  Not too shabby I must say – but with the group more or less being made up of the members from The Decemberists, Viva Voce, the Swords Project, & The Golden Bears – how bad could it be really with this "who's who" of the North West indie crew??
So you are hearing this basically the same time as me here, so what are you folks thinking?  If I was a betting man, I would think the slowcoustic diehards will enjoy it.  Kevin and Anita Robinson (of Viva Voce) are essentially the heart of the band and have taken it on themselves to invite members from other bands to fill out the package that is "Blue Giant".  There is a mash of styles in the EP from what I can take away from it, including what many refer to as "Blue Grass" – I say this as I was looking for another reference to blue…it has at times a full band of Alt-Country twang (Blue Sunshine) and then dials it back to a great duet with Sleater Kinney's Corin Tucker (Gone for Good).
The EP is technically only available digitally at the moment from Olympia Records and eMusic as the CD release is slated for January 2009.  Although I might pre-order the vinyl version now (March 2009 release) and receive the digital tracks instantly (this is from Olympia not eMusic obviously) – the vinyl will have the full 6 tracks on the CD but include 2 additional cover tracks (I am unaware of the actual cover tracks at the moment – if anyone knows, please post in the comments).
Visit them on their Website here to see what is happening.  Well gotta go and actually listen to it now…
~Smansmith
Blue Giant

"Target Heart" (mp3)
from "Target Heart EP"
(Amore!Phonics)
Blue Giant

"Blue Sunshine" (mp3)
from "Target Heart EP"
(Amore!Phonics)
More On This Album