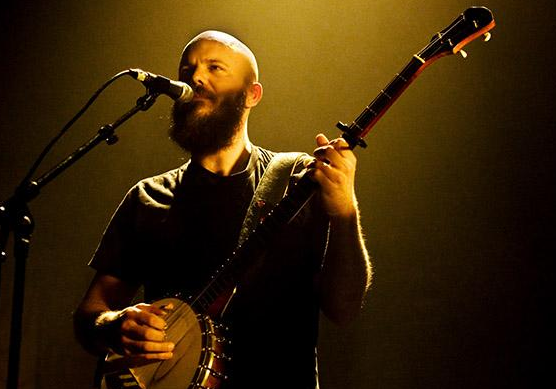 Matt Bauer – is there another contemporary folk musician who enjoys his banjo more than Matt?  I am not sure, as that list of musicians might be longer than one might think.  Well in my opinion, he just might be near the front of this particular line of finger pickin' enthusiasts.  The brother wields a serious axe (with that axe being the banjo).
Matt plays the folk that makes real folk artists stand up and take notice – which means he ends up having to have the chops to impress some of the best.  I am not a purist by any means, but this music is the type of contemporary folk that is timeless and will always be worth a listen.  If only I could get a bit of harmonica and cowboy slide guitar we just might have the ultimate Slowcoustic (in my eyes) combination.  That being said, if I had to choose some one who will soon to be included in my Slowcoustic essentials series, it will be Matt Bauer.
Side Note: I am currently in the works to have a logo designed for Slowcoustic.com and I believe a front runner is an abstract banjo image….thoughts?  Let me know what you think, but let's get back to Matt Bauer.
I have included some tracks from his Hinah Session below, but head over there to pick up the rest of the tracks, including a cover of Feist's "Sea Lion Woman".  I also thought I would include a beautiful, albeit awkwardly intriguing video of "Barn Owl" from his 2008 album "The Island Moved in the Storm".
Make sure to visit Matt Bauer on his Label Site, Website and MySpace page.
~Smansmith
p.s.  You will also find a great live version of "Are You The One" from The Swedish American Hall in San Francisco last September, courtesy of La Societe Expeditionnaire.  The inclusion of live cello and violin is stunning and has an almost orchestral hillbilly (is that even real?) texture.