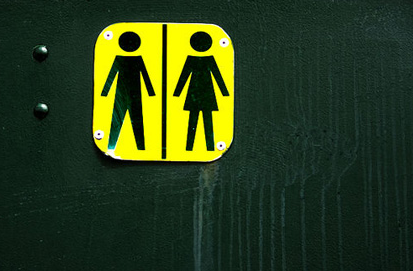 As a Canadian, one has a reputation to protect.  Other than the obvious traits such as good looks, massive talent in winter sports, ability to intake an entire pint with a "sip" there is the other one.  We are nice people.  With that in mind, how can I continue to be sexist in my playlists and single out some simply due to their gender – I mean it just isn't right people.  As a Canadian, I think this playlist will be a non gender specific collection of music.  Hey, someone had to point out the elephant in the room, it might as well be the Canadian.
"Cold Beer & Cigarettes" – David Bazan
Probably one of my favourite songs in the last couple years is his cover of Leonard Cohen's "Hallelujah" and that alone gets Bazan on this list.
"Postcards from Kentucky" – Rocky Votalato
David Bazan's label mate and traditional singer songwriter provides a solid track from his "Brag & Cuss" album from 2007 – anyone with banjo accents is approved for Slowcoustic.
"Daughter of the Plains" – Magpie Wedding
A bit darker indie folk rock from this unsigned foursome form Italy.  I find myself drawn to the ominous violin and sounds that normally would run through your mind's ear while walking down a unlit alley.
"Silver Train" – Serena Matthews
Discovered from a comment on another post, this future Joanna Newsom has just as much aura and draw for me.  Give it a chance, you will end up not being able to stop listening.
"East" – The Weather Station
I have been listening for a few weeks now on this one and it is a piano/banjo rainy day turned to sound.  The kind of rainy day that has that odd sunny patch, so you feel nostalgic and want to simply go outside and enjoy it.
"All This Time" – Sara Watkins
A nice surprise in the mail (yes actual physical mail, not email) this week was the debut release from the young Ms. Watkins (ex of Nickel Creek).  The album is a combination of original and coversongs and features great alt country/americana which in my books can only be a good thing.  Use of pedal steel, guitar and a lamenting pixie voice leaves you entranced by this country folk newcomer.
"Farewell" – Leiv Reed
Leiv's great cataloge and honest delivery of classic folk always surprised me why he isn't more well known.  Well here is your chance to visit him on his Last.fm Page to download a few albums (yes multiple albums) in order to woo you to his cause.  Trust me you will enjoy fighting the good fight along side Leiv.
"Be Kind Rewind" – thomas/richard
This Canadian East coast indie folk artist (you can call him Richard Lann) has an upcoming EP called "& harold" that features this great track that has a great warble in the delivery that completely works and turns this stratight forward acoustic track into something more – listen a few times, you will get it.  This song also makes me want to hit the coast, drive along the Atlantic and basically know more people from Eastern Canada – too much talent out there!
"Sounds Like an Ending" – Charlotte and Magnon
Ending this list is a gorgeous track.  Stunning and a new favourite from the self released album "Love Happening" from this Tel Avis (Magnon) via Paris (Charlotte) duo.  While they met online, they did finally connect for 12 days – enough time to create this 60s/70s pop infused album.