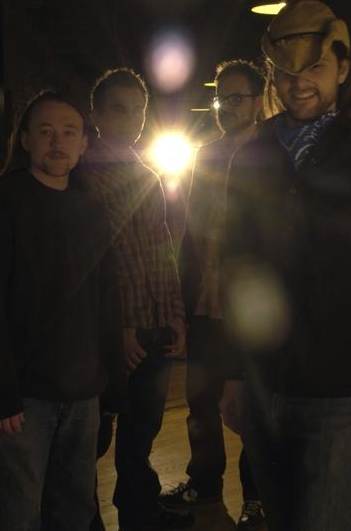 Sorry I have been remiss on the "If You Haven't Heard" series here on Slowcoustic, but we have someone that you need to hear…if you haven't heard.  It's corny I know, but sometimes it is simply a fact, The Vega Star is a band you will want to hear.
The Vega Star are a Wisconsin foursome that draws you into the swirling Indie rock shoegaze that is their new album "The Night" that was released in February of this year.  Their debut album is fittingly titled, though not to be confused with depressing dark corners, it is meant to revel in the dusk, that time of night that you lose focus and can drift away and get lost in something – in this case the beauty of "The Night".  The current line up of Justin Rolbiecki | Jackson Messner | John Juchemich | Stephen DeLassus have created a great alt-folk rock album in "The Night"
To start off, their debut album "The Night" is comparable to a more band orientated Gravenhurst.  So anyone knowing the folk noir of Gravenhurst can enjoy a folk-Americana noir from The Vega Star.  I also don't want anyone to get the impression this is your indie-pop shoegaze either, it is more your indie-rock version.  I dare say that the album isn't entirely a trip down "Sad Bastard Lane", but might actually be secretly hiding a bit of rock band in despair.  I wouldn't be too surprised if the band is secretly lurking behind a veil of sombre song crafting that can effectively lead to a great stage performance.
I also must apologize for being a bit all over the map on this "review", but the album can be an enigma at times.  There seems to be a common thread that I keep tugging at, one that keeps providing more to sink my teeth into.  There is modern day 60's Psychedelia in "The Lullaby" that has the band doing a sombre march through dark times, while a track such as "The Cell" shows a bit of folk Americana wrapped in the "Stone and Steel" of a prison lament.  And there is more, 10 tracks more to be a bit more accurate.  You might also find additional stand outs including "The Collector" and "The Wicked" that continue down the path along some terrific gothic rock – this is a band that would close out your Austin evening in style, if you know what I mean.
If you think this might be a band you need to hear in full, click on the album cover below to pick up a copy of the album.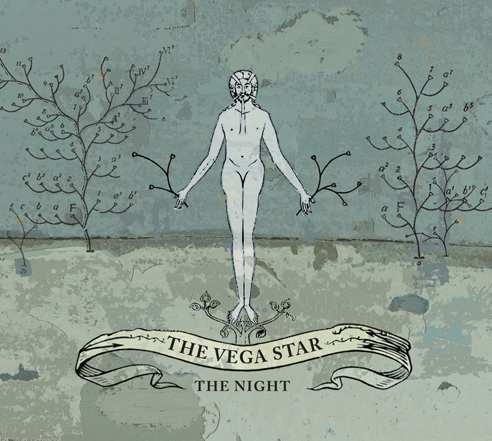 Recommended if you like the description from their MySpace page "… if Neil Young fronted Pink Floyd while covering Bowie's 'Space Oddity'."  Well, it certainly paints the picture.
Visit The Vega Star on their Website and MySpace.
~Smansmith