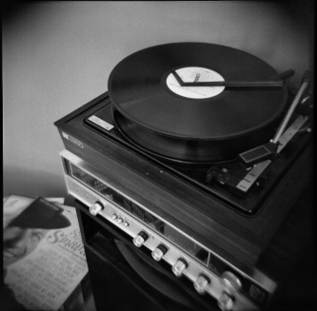 So I haven't done a "New on the 'Nets" post in a while, but I did post some recommendations on Thursday already…so, this may be a condensed version.  So in order to fill out the post, a Saturday Playlist is in order!!
Couple of items that I need to recommend:
Daytrotter posted their J. Tillman session from SXSW.  Very Nice – go sign up and pick up the 4 tracks!
Laundromatinee has their Great Lake Swimmers session posted as well.  Hit them up for some of the video and audio love.
The Music Slut has been premiering her Morrissey Covers Album "TMS Hearts Moz", at the furious pace of one song per day.  Visit daily for more and catch up, she has posted 5 so far!!
Saturday Playlist (part one)*
"Apples Burning" – Princess Mabel (think of a better Sarah Mclaughlin with and indie edge)
"Way Back Down" – Mitch Elrod & CountrySoulHouse (Gothic Alt Country…mmmm)
"Nowhere" – Martha Kronholm (uber mellow songstress)
* All artists from Collar City Records – visit for more from each, including Martha Kronholm's full EP free!  CCR just might be my new favourite indie label!
Playlist within a playlist (or part two)**
"Flowers on the Stones" – Mark Berube (this one is a cheering section of indie pop)
"Robots" – Dan Mangan (not as folktronica as others, but country folk rock emerges in its place)
"Spring Flower" – The Great Outdoors (toned down honky tonk, but not all the way toned down)
"Dessous Les Paves, La Plage" – Corbin Murdoch And The Nautical Miles (Indie Folk from the west coast – this one changes pace from celtic to southern gothic to almost radio indie – all with horns!)
"C'mon Baby Say Bang Bang" – Jane Vain and The Dark Matter (ethereal folk pop)
"Walk On Boy" – Jim Byrnes (All time classic bluesy folk a la Canada)
"Cabin Song" – T. Nile (Countrified Folk Diva)
"Dreamer" – Jenn Grant (One of Canada's true young voices, stunning)
"Time To Lose" – The Western States (One of my hometown alt country heroes – GREAT!)
** All Canadian talent from the good folks at Killbeat Music – Visit for a massive amount of artists represented and all include samples as above – absolutely great roster that is chok full of great music.
~Smansmith