So I know it was available, I know it was getting some pretty good press from fellow bloggers.  I just didn't immediately take the "real listen".  I don't know why.  I might have be the deluge of music the last few months, finding another couple of releases that took over my listening, work or general malaise…I am sure it all contributed.  Well, I am listening now, and I have to say I am glad I got my ass in gear!
So if you are familiar with The Antlers (of which most are already, again I know I am late on this album) it is/was basically a project of Peter Silberman that has since grown in members/contributors in the last couple of years.  Known for a style of folk that creeps close to "freak folk", but pulls back on the reins and keeps it hovering in an ambient-psych-fringe style (is this even a real description??).  The stuff that isn't always immediately catchy and some listeners take a pass upon first listen, which is unfortunate for them.  There is beauty in them there songs.  A mellow listen for the most part, it flows and draws you in – but not is a hazy way, you are involved with it because it is so interesting and involved to the trained ear.  The album has basically come out of plain sight for me and is now nestling in my favourites for the year so far.  The tracks that really catch me are "Shiva", "Atrophy" and "Kettering" and all are as epic as they are haunting.  Have a listen to some approved media to get an idea, but pick up the album for a full listen of the previously mentioned three tracks.
"Two" – The Antlers
"Bear" – The Antlers
"Gets me back on board" is mentioned as I always revert to the 2006 album "Uprooted" because it has those same elements described above and is simply a great album.  From the more approachable "Nashua" to the absolute stunning "Uprooted", this album is a must and if you are new to The Antlers – pick it up here (iTunes) or here (CD Baby).  Take a listen below.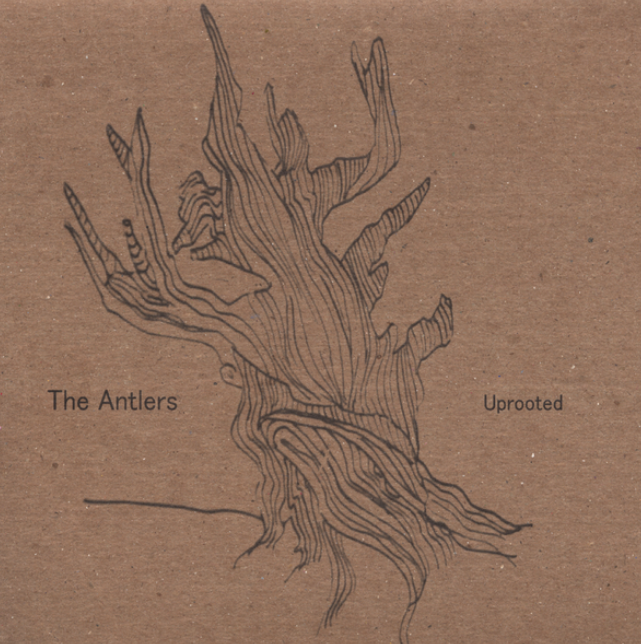 "Uprooted" – The Antlers (highly recommended)
"It Seem Easy" – The Antlers
"Keys" – The Antlers

Visit The Antlers on their MySpace page for a few more downloads.  Also pick up the new album (and a shirt maybe???) at their online store HERE.
~Smansmith