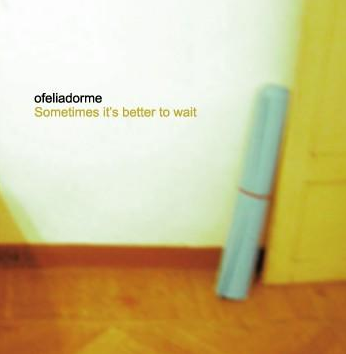 Ever want to lie awake and stare off to the distance, but with purpose?  Well, take a listen and feel yourself catching yourself gazing off, losing yourself while at the same time being totally focused.
Ofeliadorme (or "Ophelia is Sleeping" translated from Italian) is part shoegaze, part ambient with a shake or two of dark ominous on top.  There are the haunting vocals of Francesca Bono that bring the mostly acoustic backing to life – you almost feel like looking at yourself from outside your body, but in a hypnotic slow motion.  To call it "moody" is insulting, to describe it as both spooky and beautiful is a start, but to find it delicate with an edge is where it makes a home.  Very nice.
Visit Ofeliadorme on their Website and/or MySpace – find yourself downloading the EP "Sometimes It's Better to Wait" over on the Musicaoltranza Digital Label.
~Smansmith