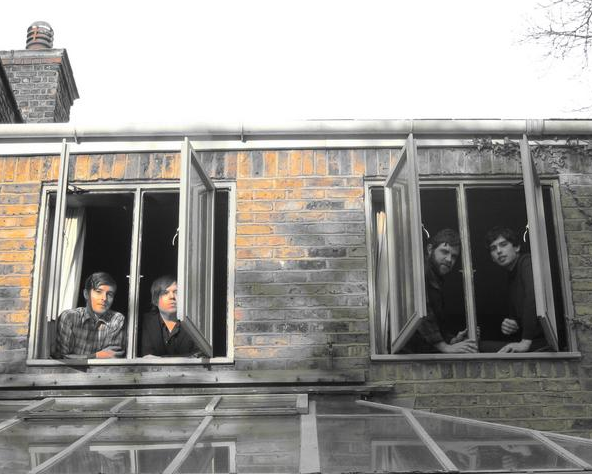 San Francisco's Papercuts is sound tracking my start of vacation Saturday Morning.  You can't start all crazy and sometimes it is nice to start with something that you haven't heard much of.  I have been meaning to spin the Papercuts recent album "You Can Have What You Want" for a while now, so why not now?  There is a bit of 60's psychedelia and brit pop, but not too much to simply classify as such.  You can get a bit of reference with the second track from the 2007 album which is still considerably "Hazy", but is a bit for folky than the shoegazey of the newer release.  Definitely a nice listen for today, me thinks.  Listen along with me, why don't you?  Bonus track from the previous album "Can't Go Back" thrown in for good measure.
Papercuts
"Future Primitive" (mp3)
from "You Can Have What You Want"
(Gnomonsong)

More On This Album
Papercuts
"John Brown" (mp3)
from "Can't Go Back"
(Gnomonsong) More On This Album
Visit Papercuts on MySpace, pick up an album on iTunes or on the Label page at Gnomonsong.
~Smansmith