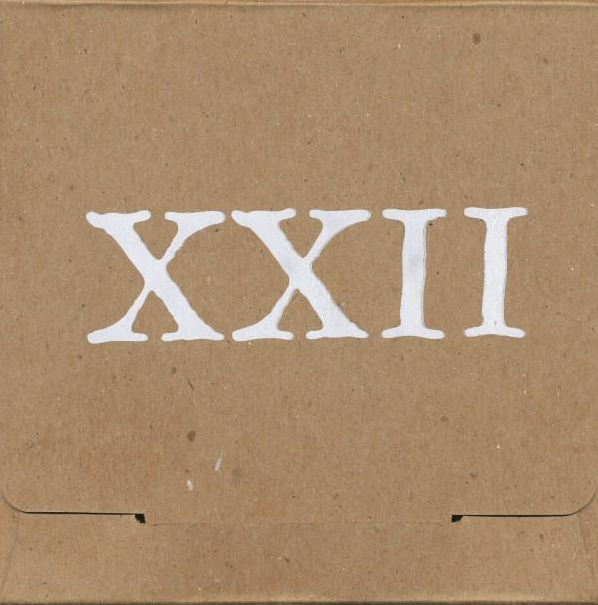 So the unassuming Orchid Collective surprises again.  This label keeps on churning out solid talent – why are not more people falling over themselves??  I guess it shows that the general public finds all it's taste in it's mouth.  But that is for another time….
The "Collective" have provided myself with a full roster of artists that I have come to truly enjoy – from Royal Osprey (formerly Twin Cats, see feature here), Quiet Bears, A.P. Swearengin, Good Night & Good Morning and of course Doby Watson.  I have been watching Doby for a little bit now, and I find him an enigma at least for "official" releases so far.  I have picked up his "9 Songs" album, "Guitar Duets" he recorded with A.P. Swearengin (see feature here) and now "Twenty Two".  If you are familiar with the work of Watson, you know the three albums show a vast display of ambient, folk, instrumental and now singer songwriter music.  All of it worthy of immersing in, but not all in the same way.  I do find his recent release his strongest to date and I think it is an amazing collection of 8 tracks (with 1 being a "reprise", so 7 full tracks) and it is a strong as any release that may boast 12 or more songs.  Sometimes you need quality over quantity – and it is here in spades.
The tracks are well connected and the album definitely flows as a cohesive release.  Stand out tracks are easily "Dirty Water", "Pummel", "Colors of Sun" and the stunning title track "Twenty Two".  Watson's delivery emphasizes the aura of this young singer songwriter, it has a brooding yet powerful feel and it seems fragile and almost aching at points.  I love it.   The same way Canadian s/s Hayden's signature early morning baritone delivery becomes another instrument in the music, Watson's vocals are not just a vessel to bring lyrics to a song.  I see this as another reason the album is  more than just another "guy and an acoustic guitar".  It is not a question of being a professional vocalist, it is a fact that his music and voice are meant for each other and I am not afraid to say that when nobody is around I actually sing along.
This is essentially a singer songwriter performance – but it is thick with layers of acoustics – stunning at times with accents of banjo and strings float like individual performances on a stage.  Whether it is the guitar, banjo or mandolin – the infusion of strings (which is becoming the standard to most folk/indie artists these days) is something I never get tired of.  Listen to the last minute and a half of the song "Twenty Two" and you can realize it as a song unto itself, it is simply instrumental and a stand out snippet of this album.  Without further fawning, take a listen to Pummel below, highly recommended.
"Pummel" – Doby Watson – from 2009's "Twenty Two"
So class, purchase this album, it is a keeper.  Good friend Lee over at Knox Road feels the same way…smart fellow.
Visit Orchid Collective for more sampling and purchase.
Visit Doby Watson on his Website, MySpace and Virb Page (listen to all his stuff here as well).
~Smansmith