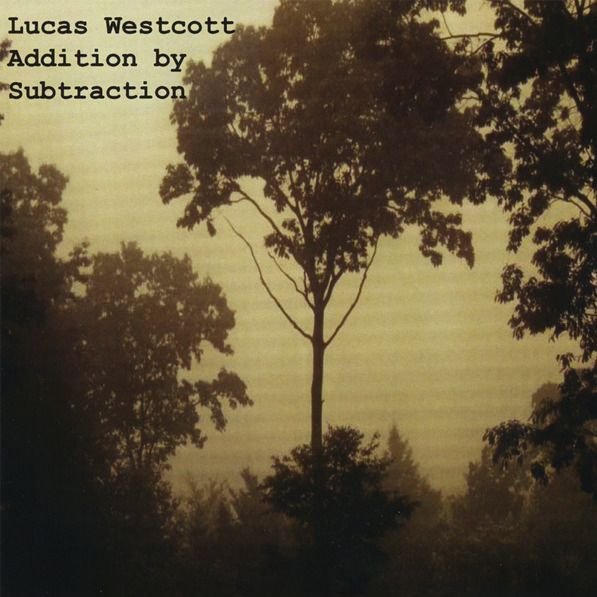 Need a bit of heartache & story telling to ease you into the weekend?  How about a bit of southern drawl in your daily listening?  How about both in one package, "Addition by Subtraction" by Lucas Westcott just may be exactly what you are looking for.
Lucas sent me the CD the other week which was actually released in 2008 and I was completely unaware of it!  Did I say I like getting great musical recommendations?  Well I do.  Around here I tend to cover a range of artists who's sound might range from fringe folk to a more traditional country and Lucas sways closer to the country side of that spectrum.  He has some great slow burners and it's his drawl that makes you think it has southern roots when in fact he is from Michigan.  I have firmly believed in the Michigan scene and now I know they have even more including some in the alt-country variety.
The majority and the best tracks from the album include Westcott's vocals out front with it's country/blues tenor, almost if he is a cross between Texas and Mississippi.   I think he could get away with even more grit in his sound as his voice can carry it.  That voice looks to be beyond his years and brings me back to days of which I have never been, but you still know it takes you back…if you get what I am saying.  The album is pretty straight forward, he knows his sound and he sticks with it – most (if not all) of the tracks are solo singer songwriter in the "troubadour on a back porch" style and that works for me.  I want to leave you with two tracks that feature some great tales set to country ballads that should make you run out and pick up a copy…even if we are a year late.
"Father of the Year"
"Hometown"
Visit & Purchase Lucas Westcott:
~Smansmith