So here we are at Day 2 of the "Best of 2009" Blogger Crew and today is a monster post from E. over at Das Klienicum.  It's a monster because he is posting on his top 50 albums of the year and he even has ratings broken out by number of stars (ranked out of 5 as best)….ummm, top 50 people!!  There isn't gushing, there isn't microscopic dissection of each album in order to create some sort of reasoning, there is simply that feeling when you just know that this album is good and should be placed here.  So friends, I dare you to dig into this monster and maybe you can figure out just how he ranked all these albums!
~Smansmith
~~~
Top 50 albums in 2009
*****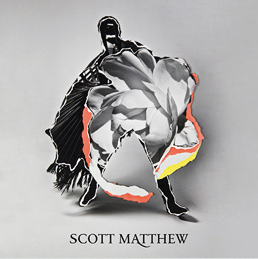 1. Scott Matthew – there is an ocean that divides…
scott matthew – for dick (live)
****1/2
2. yo la tengo – popular songs
yo la tengo – here to fall
3. evangelista – prince of truth
evangelista – the slayer
4. the felice brothers – yonder is the clock
the felice brothers – run chicken run
5. bill callahan – sometimes i wish we were an eagle
bill callahan – eid ma clack shaw
**** – ****1/2
6. alasdair roberts – spoils
alasdair roberts – hazel forks
7. laura gibson – beasts of seasons
laura gibson – sleeper
8. karl blau – zebra
9. alela diane – to be still
alela diane – white as diamonds
****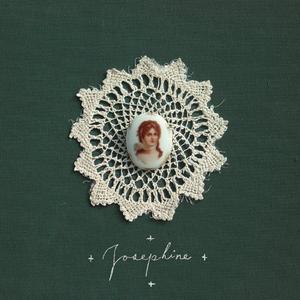 10. magnolia electric co. – josephine
magnolia electric co – josephine
11. vetiver – tight knit
vetiver – miles apart
12. charlie parr – roustabout
13. simon joyner – out into the snow
simon joyner – out into the snow
14. bonnie prince billy – beware
15. james blackshaw – the glass bead game
james blackshaw – cross
16. julie doiron – i can wonder what you did with your day
julie doiron – consolation prize
17. tara jane o'neil – a ways away
tara jane o'neil – drowning
18. simone white – yakiimo
simone white – a girl you never met
19. sonic youth – the eternal
sonic youth – sacred trickster
20. heartless bastards – the mountain
heartless bastards – searching for the ghost
21. megafaun – gather, form & fly
megafaun – the fade
22. michael hurley – ida con snock
michael hurley – wildegeeses (sample)
23. great lake swimmers – lost channels
great lake swimmers – pulling on a line
24. j. tillman – year in the kingdom
j. tillman – earthly bodies
25. the ballet – bear life
the ballet – the house on fire
26. michael j. sheehy – with these hands
27. condo fucks – fuckbook
28. dent may – the good feeling music of dent may & his magnificent ukulele
dent may – meet me in the garden (daytrotter session)
***1/2-****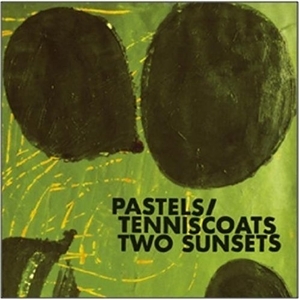 29. pastels/tenniscoats – two sunsets
pastels / tenniscoats – about you
30. laura veirs – july flame
laura veirs – wide eyed, legless
31. pink mountaintops – outside love
pink mountaintops – vampire
32. red heart the ticker – oh my! mountains below
red heart the ticker – yellowbird
33. the allender band – outer dark
the allender band – riverrun
34. emeralds – what happened
35. black flowers – i grew from a stone to a statue
black flowers – polly on the shore (sample)
36. marissa nadler – little hells
marissa nadler – river of dirt
37. dirty projectors – bitte orca
38. mv & ee with the golden road – drone trailer
39. hope sandoval & the warm inventions – through the devil softly
40. six organs of admittance – luminous night
41. the curious mystery – rotting slowly
the curious mystery – black sand
42. nurses – apple's acre
nurses – caterpillar playground
43. samara lubelski – future slip
samara lubelski – evolution flow
44. tenniscoats – temporacha
tenniscoats – ichinichi
45. le loup – family
le loup – forgive me
46. kurt vile – god is saying this to you
***1/2
47. leonard mynx – vesper
leonard mynx – valley of sickness and death
48.the duke and the king – nothing gold can stay
the duke and the king – if you ever get famous (daytrotter session)
49. patton – hellénique chevaleresque récital
patton – astar clusters
50. blues control – local flavour
blues control – losing game
~~~
There you have the best 50 albums of the past year from one of the best (and hardest working) bloggers around!  You will find this ongoing list over on Das Klienicum as well and if you speak German, you have just found your favourite blog!
~Smansmith (again)