It's been a few weeks (or month or so) since the last "new on the 'nets" so I thought we could consider this your Sunday Slowcoustic newspaper edition.  Sit back, grab a steaming hot cup o' joe and dig into some items I have noticed over that last couple of weeks that deserve a mention.
~~~
Cover Lay Down, one of the best and most comprehensive folk cover blogs in the history of music blogging has a couple of posts you will want to follow up with.  Most recently his own "Josh" birthday post (CLD is 3 years old) and a bounty of tracks from numerous "Josh" artists like Josh Ritter/Joshua James/Josh Rouse, etc.   Love themed posts!
Hopefully there are some still left, but Herohill has T-Shirts!  Posted last week, you can have your piece of the rock in the form of an original T from YoRodeo.  Get over there and pick one up!
Speaking of blog birthdays, Agnes over at It All Started With Carbon Monoxide turned Two!  Go and wish her congratulations.
Just this morning Knox Road advised of a Sufjan Stevens track from his latest that might be more what we expect from the avant garde folkster.  Check the song HERE.
Tart introduces you to a local songwriter Brendon Losch and really wants you to know him to.  He is in "the gang" afterall!  ;-)
Got some time to enjoy some videos?  We Listen For You has a collection all in one post from Sharon Van Etten (very nice) – see it HERE.
Muzzle of Bees have a couple of posts on the Rural Alberta Advantage hitting Milwaukee – check the lead up and then the review (with photos).
Daytrotter put two personal favourite sessions out lately – check out Little Wings and Timber Timbre and get your download on!
~~~
I recently told all of you about the great compilation from ondarock as it is chock full of great folky tunes, well who wants more free compilations??  I knew it!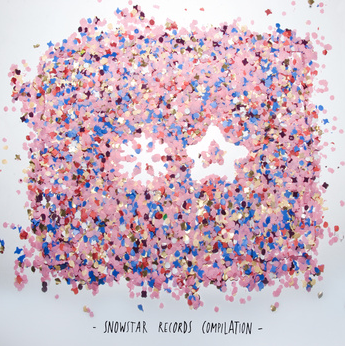 Snowstar Records Compilation (available on BandCamp for free)
To celebrate the label's 15th release, they have combined 10 tracks from artists they enjoy as an appreciation gift – so go show some support and appreciate it, it is a good one.  Enjoy a sample of one of my new favourites I Am Oak.
"Gold and Porcelain" – I Am Oak
~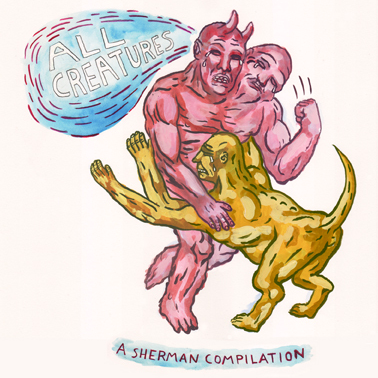 All Creatures (A Sherman Compilation) (available at ShermanArts on Tumblr)
Sherman Arts is a West Philidelphia Based community for local music at local venues.  A great idea for a great area of talent – this compilation has 37 tracks people!  Bands include Boca Chica, Birdlips, The Baird Sisters and also an appearance from a Slowcoustic friend and favourite Strand of Oaks (check the photo of him, classic!!) – and listen below for proof.  Head over and look into it and if you are in the Philly area – get involved!
"Clear Recollections" – Strand of Oaks
~
~Smansmith