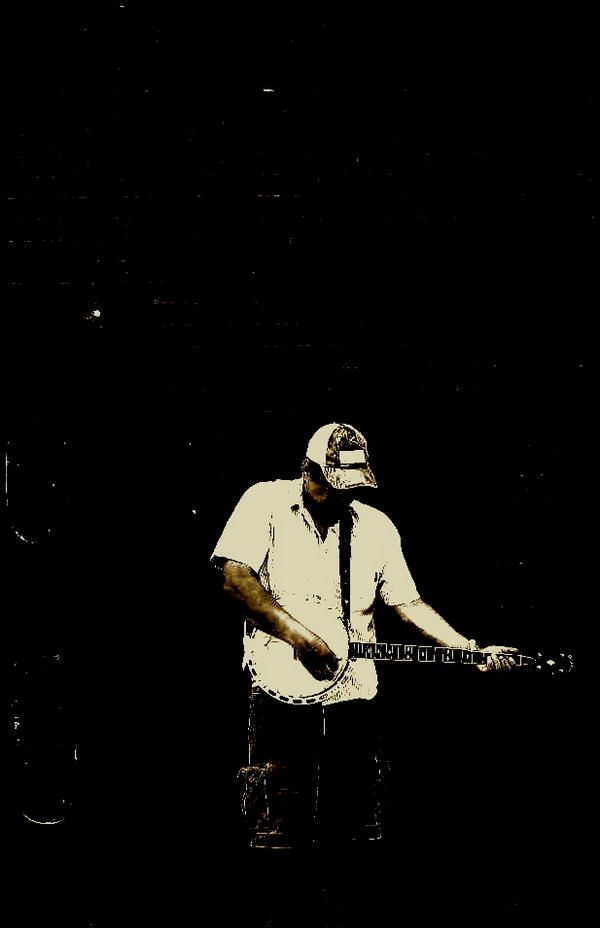 Something I like is getting a recommendation for something and then realize that it has caught you off guard and kicked you in the teeth.  Olds Sleeper did just that – Fringe country at its best.
Recommended from one of my Last.fm group members and as they tend to know what I like due to me shoving my musical taste down their throat as much as possible.  So with that I knew it had to have some merit.  What the "catches me off guard" refers to is when you find someone who you might think is "only" a singer songwriter that seems a bit gruff country turns out to be lo-fi, experimental and a small pinch of noise troubadour.  Not the type of artist that will be making an appearance on the next Gossip Girl, but that is just another reason to dig your teeth into it.  It's dirty, got guts, dusty jeans and includes a heart of gold on the inside – you just know it.
While he has 3 full albums to download for free on his website (blogger icon below), it may take you 3 months to actually digest them – they are thick, cryptic, angry, sad and all ready for the open road.  The Catching Night Before Dawn might be more for the acoustic songwriter crowd, the Horseheads may be more for the dirty country folks and I am just listening to Rise and Rust now!  If you have the time to, listen, if you don't, then stop and treat yourself to an escape with this old sleeper.  Oh, and don't get scared if it goes sideways for a bit, it always rights itself and that is a bit of the charm of Olds Sleeper!
"I Knew A Mountain (Remix)"
"So Much"
~Taken from Catching Night Before Dawn
Cocaine, Pistols, Tequila"
"Devil by the Trees"
~Taken from Horseheads
~Smansmith